Image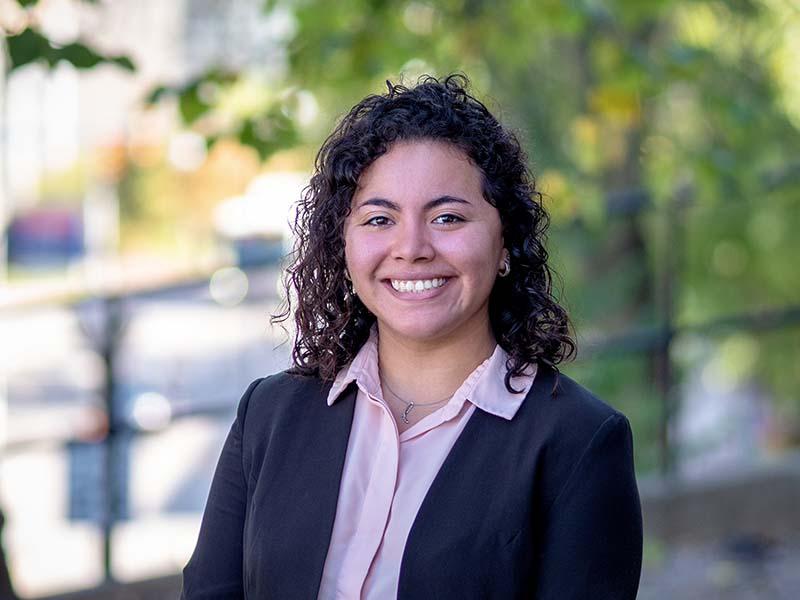 Why did you choose to attend Tulane SPHTM?
As a doctoral student, it is very important to have a strong faculty match and I felt like Tulane not only had one person who could serve as my primary advisor, but other folks doing interesting work that could serve as additional mentors. I am very fortunate to be working with the Tulane Violence Prevention Institute, which is an interdisciplinary lab. This network of folks allows me to continue learning through an interdisciplinary framework that is grounded in community-based participatory methods -- two key components I want to further explore during my own doctoral studies.
Why are you interested in volunteering as an SPHTM Student Ambassador?
When applying for programs, I found it very important to talk to current students to learn about the student and department level cultures. So I would love to help others as I was helped when roles reversed.
What's your dream job?
I am very interested in pursing a non-academic research position, such as working for a social research institute or think tank!
What advice would you give someone thinking about getting a degree in public health?
Do it -- haha. Honestly, find your area of interest, but don't be afraid to explore other things that peak your interest and conversely, don't feel like you're locked into whatever you wrote about in your application. Graduate school is the time to explore options and it's very possible that you might learn about a whole new sector of public health given how expansive it is and how quickly the field is growing.
Any hobbies, interests, etc. outside of public health?
Hanging out with my two pups and fiancé, exploring new restaurants, reading non-academic books
What is the best thing about being a student at SPHTM thus far?
I really enjoy how approachable and helpful everyone --
from older students to staff and faculty everyone really just wants to help you succeed if there's away that they can help you!