What is Global Scholars?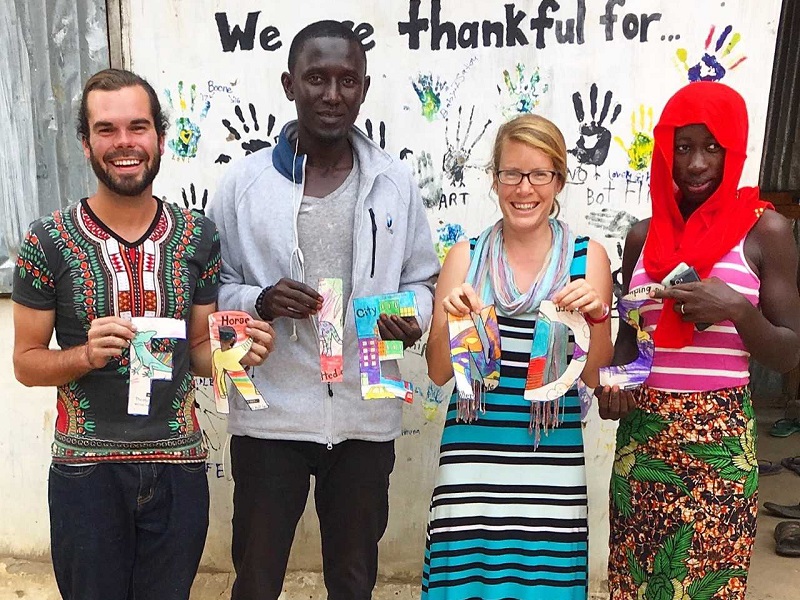 The Global Scholars Program strengthens students' readiness to be a Global Health Professional by providing career development and cultural and social awareness in a dynamic cohort of School of Public Health and Tropical Medicine peers. Global Scholars Coordinators provide students two monthly seminars, monthly service opportunities, networking events, and one-on-one support. Global Scholars develop valuable skills for their International work and are a part of a unique community dedicated to international development and global health.
Tulane SPHTM has a long affiliation with the Peace Corps. Hundreds of graduates have gone on to pursue Peace Corps service where they have been able to directly use the skills learned in the classroom to assist communities around the globe. Participants gain insight from the experiences of the many Returned Peace Corps Volunteers (RPCV) at SPHTM, including the Coverdell Fellows, the Global Scholars Program Coordinators, and many faculty and staff. 
This new program is not limited to students going into Peace Corps. Students pursuing other international work and service opportunities are welcome to participate as Global Scholars. 
Join the Program
Participation and membership is initiated upon your arrival to New Orleans as a graduate student in the School of Public Health and Tropical Medicine.
Program Requirements:
Attend bi-weekly seminars throughout each semester.
Engage in community service events with New Orleans partner organizations every month.
Submit a reflection piece to contribute to The Internationalist.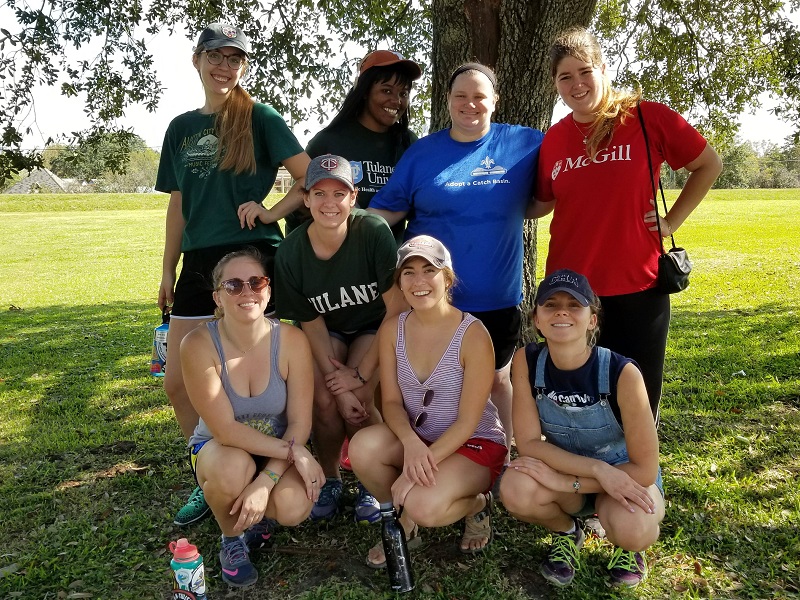 Program Benefits:
Develop technical skills for international work
Gain professional skills from our Career Services programs
Access extensive alumni database and networking events
Be a part of a strong community of RPCVs and peers with similar passions
Improve your language skills through Language Lab and conversational language groups
Opportunity for Global Scholars Program travel funds– each year, Tulane SPHTM GSP offers five $1,000 travel grants to GSP members to help fund their expenses for international practicums and internships.
Example Curriculum:
Spring 2018
Cultural Humility
Compassion Fatigue in International Health Work
Medical Practices Across the Globe
Career Services - Interview Workshops
Emergency Disaster and Relief
Meet the Current Coordinators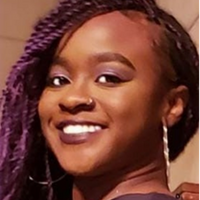 Jenisha Stapleton
GSP Coordinator
RPCV South Africa
Jenisha Stapleton's passion for public health was nurtured at home in the US Virgin Islands. She fondly remembers volunteering at monthly clinics at a homeless shelter on St. Thomas. This experience influenced the way she perceived her island's needs, sparked a desire to advance diversity in public health, and inspired her interest in other cultures. She studied biology, minored in dance, and developed an interest in epidemiology. Jenisha had the opportunity to begin serving with the Peace Corps as a Community HIV Outreach volunteer in the HIV Awareness and Prevention Program for Youth. Due to the global evacuation, she grieved the loss of the opportunity to serve others in the South African community. However, she is grateful for the opportunity to serve her own island communities in the pandemic response. As a COVID-19 Surveillance Officer in the Epidemiology Division of the local health department, she engaged in a range of duties from conducting case investigations and contact tracing to leading field operations for community-wide testing in the district. The combination of her exposure to applied epidemiology in public health and her interest in health disparities research has solidified her decision to pursue graduate studies in global public health. She enjoys dancing and crocheting.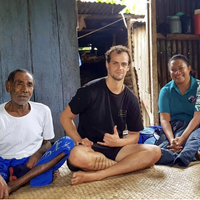 Alexander Widman
GSP Coordinator
RPCV Fiji
Alex Widman is an Ohio native. He studied Psychology and Philosophy at Ohio Wesleyan University where he focused primarily on post- Enlightenment German philosophy. Alex became a tutor for Big Brother Big Sister where he learned about youth empowerment. He was selected to join Peace Corps in Fiji in 2017 where he was a Community Empowerment volunteer focusing on youth development. He worked closely with the leadership in his village to develop the community infrastructure. Together, they completed several projects including a new library building with new books and a community restroom. In 2019, he served as a volunteer leader at the headquarters in the capital as a liaison between active volunteers and the peace corps staff. Due to COVID-19, Alex was evacuated in 2020. He is now pursuing a MPH in International Health and Sustainable Development and is so elated to be back in the wonderful city of New Orleans.
The Internationalist
The Global Scholars Program magazine, The Internationalist, is published once a semester and is a collection of pieces submitted by current students, both at Tulane and overseas, as well as currently serving and Returned Peace Corps Volunteers. The magazine highlights different aspects of global health and international work from many different perspectives.
Image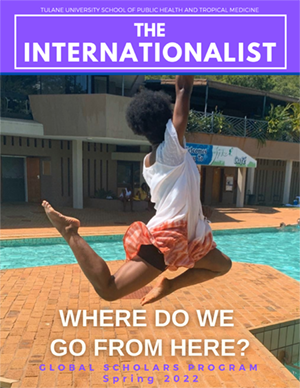 Check out the 2022 issue of The Internationalist.
The Internationalist Archives
Notes from the Field Archives (the first Peace Corps programs newsletter at TUSPHTM)
Returned Peace Corps Volunteers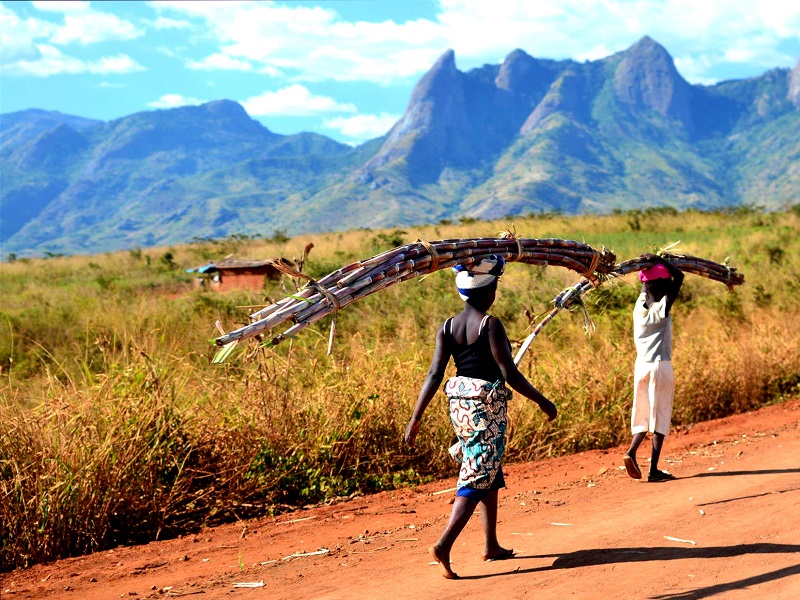 Tulane University School of Public Health and Tropical Medicine (SPHTM) has been the number one Peace Corps Volunteer-producing graduate school for 5 years in a row (2014-2019). We are deeply passionate about the mission of Peace Corps and are dedicated to supporting volunteers throughout their academic careers.
RPCVs are considered to be valuable assets to the student experience here at Tulane. They offer a unique perspective on global development work and bring a more practical experience to the classroom. Tulane SPHTM supports students who are RPCVs by creating a community of like-minded peers where students can interact and connect with one another academically and socially. By including all RPCV students, faculty and staff into the activities of the Global Scholars Program, along with the official Coverdell Fellows Program, Tulane SPHTM creates a unique community dedicated to improving global health.
Paul D. Coverdell Fellowship
Tulane SPHTM welcomed its first Coverdell Fellows in the fall semester of 2017. The Coverdell Fellows program is an opportunity for Returned Peace Corps Volunteers (RPCVs) to pursue graduate studies with specific benefits such as financial assistance. To learn more about our dynamic Paul D. Coverdell Fellowship, click here or contact globalscholars@tulane.edu.
Meet the Current Coverdell Fellows
2022-2023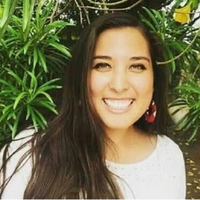 Hannah Stoner
Hannah was born and raised in Rochester, MN. She studied Natural Science and Sociology at the College of Saint Benedict in central Minnesota. Upon graduating, Hannah served in the Northwestern Province of Zambia as a Community Health Empowerment Volunteer for 18 months before having to abruptly return to the states when COVID-19 started. Her service mainly focused on Maternal and Adolescent Health, working with community members to create and implement projects concerned with menstrual health and youth empowerment. As a result of this experience and her work as a Recovery Coach in an addiction recovery center, Hannah became passionate about the diverse avenues in which the environment impacts our health. Currently, she is a second-year Masters of Science in Public Health candidate in the Environmental Health Sciences department.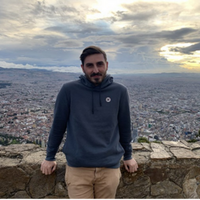 Samuel Marquez DiChiara
Samuel DiChiara is pursuing his Master of Public Health in International Health and Sustainable Development. He is from Eugene Oregon and received his Bachelors of Art in Spanish and Minor in International Studies from Portland State University in 2016. After His Undergraduate degree Samuel went on to join the peace corps where he served as a Spanish language primary literacy promoter in the Dominican Republic from 2017-2019. After returning from the DR Samuel worked with a nonprofit in Portland called El Programa Hispano Catolico as a volunteer coordinator.
2021-2022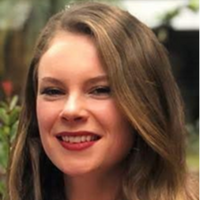 Emily Dimond
Emily is an MPH Nutrition student at Tulane University. She was born and raised in Davis, CA and received her B.S. in Nutrition at California Polytechnic State University, San Luis Obispo. Since graduation, she served with the Peace Corps in a rural community in Paraguay where she supported the families and staff of local K-12 schools in developing health-related projects including school gardens, nutrition education, and youth development. Afterward, she held a similar role in health education with a SNAP-Ed program in Central California. Her roles piqued her interest in the relationship between food, community health, and the environment. She aspires to become a Public Health Registered Dietitian Nutritionist and play a leadership role in progressing towards health equity for low-resource communities through nutrition policy advocacy efforts. She is an avid foodie, and she enjoys mountain biking, dancing, and playing games like bananagrams.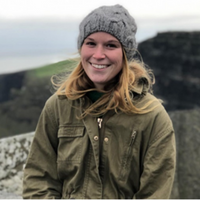 Jennie Racher
Jennie is an MPH student in International Health and Sustainable Development at Tulane University from Atlanta, Georgia. Before Tulane, she received her B.A in Political Science and International Affairs in 2017 from the University of Georgia (GO Dawgs!). After graduation, she worked in the nonprofit world at the Leukemia & Lymphoma Society before embarking on the adventure that is Peace Corps. Jennie served in Senegal form 2018-2020 as a Health Extension Agent in Maternal and Child healthcare at a local health facility. She then became the Peace Corps Volunteer Leader for the Health Sector in Senegal before being evacuated for COVID 19. Upon returning to the US, Jennie taught special needs and worked as a behavioral technician for children with autism. Now, she is working towards development in international health. She absolutely adores her dog, Sophie, loves to read, and enjoys the outdoors and sports.
Current Masters' International Students
If you have any questions, please contact the Global Scholars Program Coordinators.