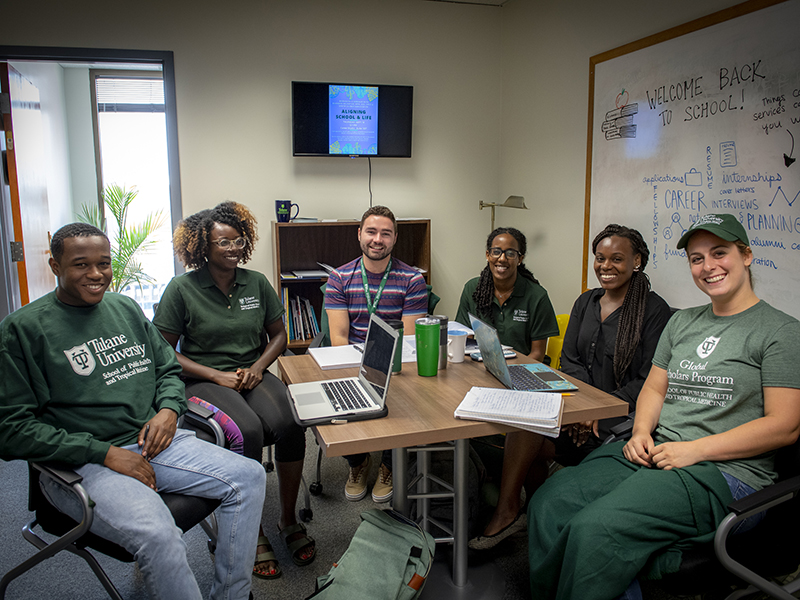 The Tulane University School of Public Health and Tropical Medicine has been a leader in the field of public health for more than 100 years, with a very global view of public health throughout its history.
The school is located in the culturally rich city of New Orleans, Louisiana, and we are the leading school of public health in the Gulf Coast. This location gives faculty the opportunity to pursue research locally throughout the South as well as in 76 countries around the globe such as Honduras, Vietnam, Mali, and Peru, just to name a few.
The school's strengths are diverse and many. As the first school of tropical medicine in the country, we have studied vector-borne diseases extensively, with ongoing research in malaria, dengue, Ebola, and several neglected tropical diseases. We have a strong focus on cardiovascular disease, health disparities, reproductive health, and disaster response and displacement, along with growing strengths in genomics, epigenetics, and other areas pursuing health at a very personalized level.
Our faculty are strong, diverse, committed public health professionals, who are regularly recognized among their peers with awards, prestigious memberships, and important roles and responsibilities on editorial boards and within associations.
We take our job preparing the next generation of public health professionals very seriously. Our students gain a very skills-based education here, and we are fortunate to count ministers and commissioners of health, deans of schools of public health, and presidents and CEOs of health organizations among our alumni. No matter what their role, all of our graduates go on to do important, life-changing work, and we are honored to have been a part of their academic journey.
Public health is more important than ever, and we are thrilled to be an integral part of its future.