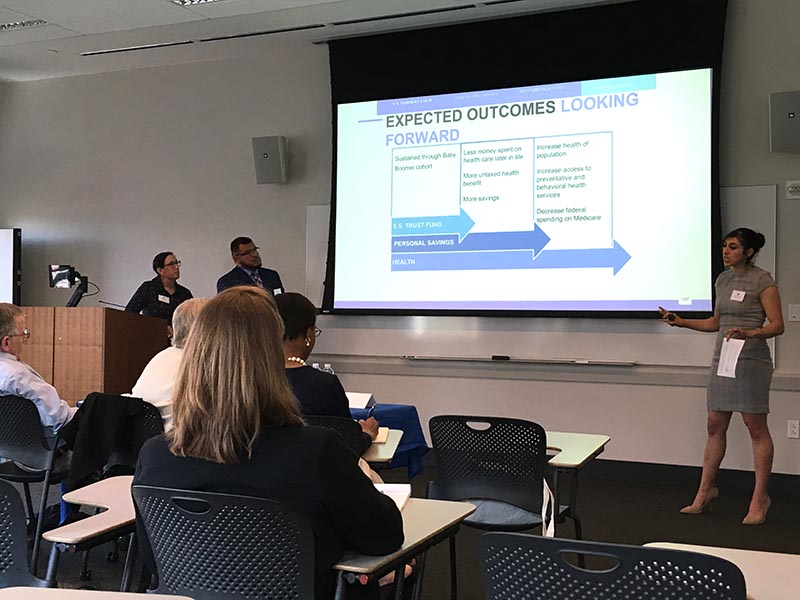 Health Policy and Management
The mission of the Department of Health Policy and Management is to conduct health management and policy research and to prepare a diverse group of future managers and leaders to improve health care delivery services, increase access to health care, reduce health disparities, and advance health care policy worldwide.
About the Department
Faculty in the Department of Health Policy and Management investigate the impact of financing models, organizational structures, processes, and social determinants on quality, cost, and access to healthcare to improve population health in both domestic and international settings. 
This department prepares students to meet the ever-changing demands of the health care, public health, and health policy environments using financial models, organizational structures, and social determinants to improve quality, contain costs, improve access to health care, and address health disparities for all populations.  We envision a future where our graduates enhance quality of life by improving public health and healthcare delivery systems worldwide.
Areas of faculty expertise include health policy, organizational theory and behavior, management, economics, medicine, law, sociology, political science, and statistics. Faculty have experience in leadership and policy in healthcare organizations, national nonprofits, and international agencies and health care systems.
Lizheng Shi, PhD, MsPharm, MA
Interim Chair
Endowed Regents Professor
Director, Health Systems Analytics Research Center