2021-2022
Jade Zachery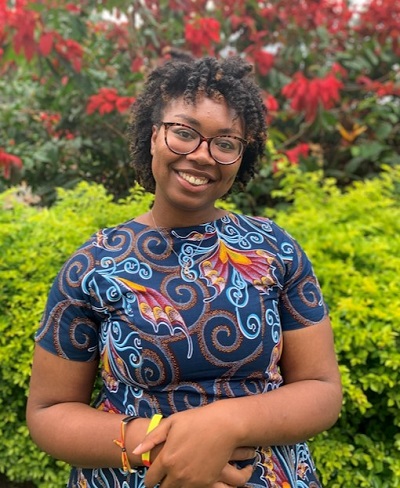 Jade Zachery is a Georgia native. She studied Public Health Sciences at Xavier University of Louisiana where she focused primarily on Maternal Health and Black women in the United States. Jade became an intern for Healthy Start New Orleans where she learned about infant and child mortality rates in New Orleans and the state of Louisiana. Being so passionate about such topics led her wanting an international experience so she could learn more about Maternal and Child Health. She was elated to be selected to join Peace Corps in Uganda in 2019 where she was a Community Health Specialist focusing on Maternal and Child Health in rural Eastern Uganda. She worked closely with Community Health Workers in her community alongside the nurses on her compound having health talks varying from family planning to breastfeeding and nutrition, talking to people about income generating activities (IGAs), and talking to primary school children about good hygiene practices and malaria education. Due to COVID-19, Jade was unable to complete her 27-month commitment but is so grateful for the time she had there and can't wait to get back to the Pearl of Africa. She is pursuing an MPH in Maternal and Child Health and is so happy to be back in the wonderful city of New Orleans.
Jaleh Kermani
Jaleh Kermani was born and raised in the Columbia River Gorge in White Salmon, Washington. Kermani served in Senegal as a Health Volunteer with the Peace Corps in 2019/2020. Her work revolved around maternal and child health and capacity building. Unfortunately, due to COVID-19, Peace Corps globally evacuated all of its posts cutting service short. Kermani's work in maternal and child health in Senegal sparked an interest to build upon her Bachelor of Science in Nutrition from Syracuse University. She is now a first year student at Tulane University pursuing a Masters of Public Health in Nutrition. Kermani aspires to become a Public Health Registered Dietitian Nutritionist with the hopes to work alongside clinics and non profits that cater to families of diverse and underrepresented backgrounds both internationally and domestically. She is excited to be a part of the Global Scholars family. Jaleh enjoys exploring new areas with her dog Porkchop, staying physically active, and thrifting. 
Ytzya Sanchez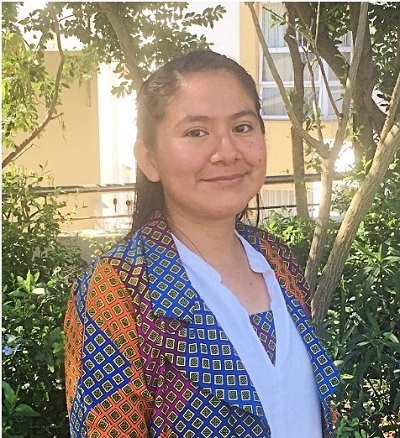 Ytzya was born and raised in Morelos, Mexico. But before coming to New Orleans, she lived in Pittsburg, California. She graduated from San Francisco State University with a Bachelor of Science in Health Education and a minor in Holistic Health. She worked as a nurse assistant and as a special education teacher assistant for a few years before joining the Peace Corps as a health volunteer in 2018. She had the opportunity to serve in Inhambane, Mozambique, as a community health educator. She worked with adolescents and adults, supporting HIV and Malaria prevention programs. She will be pursuing a Master of Public Health in Community Health Sciences. She enjoys hiking, playing tennis and badminton. 
Cozette Padon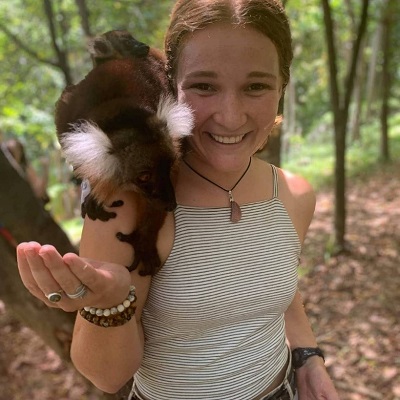 Cozette grew up in Seattle, Washington, yet moved to Chicago, Illinois for undergrad where she studied Public Health at DePaul University. Throughout her time in Chicago, Cozette became very involved in the community, undertaking a learning experience not only in the classroom but outside of it. She worked for the Chicago Department of Public Health's Vector Disease Control as a field research associate for their West Nile Virus Program, protecting Chicagoans from the virus. She was a Medical Case Management intern at Heartland Alliance's Refugee and Immigrant Community Services, advocating for participants' health and well-being. She also led an after-school program for children living in a homeless shelter in Chicago's Englewood neighborhood with the non-profit organization, Chicago HOPES for Kids. Post-grad, Cozette moved to Sierra Leone, West Africa to work as a Research Associate on Project Peanut Butter's maternal study, combatting malnutrition in pregnant women in the Pujehun district. Cozette continued her commitment to service by joining the Peace Corps as a Community Health Advisor in Madagascar. As a Peace Corps Volunteer, Cozette implemented a sanitation and hygiene project where she built 12 public latrines and coordinated a Community-Led Total Sanitation (CLTS) training for the Community Health Workers in Tsaravary, the community she lived in. She also started a youth group, which taught a curriculum rooted in women's empowerment to a group of 15 young women. Through gaining an understanding of the systemic, deep-rooted public health issues our world faces, Cozette decided to pursue a Master's of Public Health in Epidemiology degree at Tulane University's School of Public Health and Tropical Medicine to gain hard skills needed to prevent and improve the health of all human beings. She is so happy to be a part of the Global Scholars community as a Coverdell Fellow and continue her strong commitment to service. Cozette is excited to learn from the public health community at Tulane. She also has a deep love for music and enjoys running and playing soccer. Cozette cannot wait to explore the amazing city of New Orleans. 
2019-2021
Niesha Ford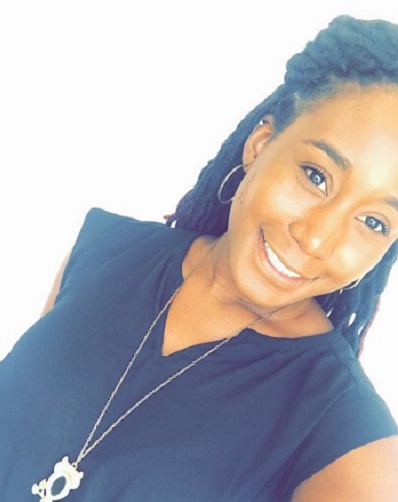 Niesha was born and raised in Hayward, California (Bay Area) until she moved to Minnesota to attend a private women's college called College of Saint Benedict. At Saint Benedict, Niesha studied Biochemistry and participated in various activities of service such as becoming a Big Sister in the Big Brothers, Big Sisters organization, being a swimming instructor for Special Olympics and serving as a co-leader on two service trips during spring break. Her love of service took her to Rwanda, where she served as a Peace Corps Volunteer and implemented two projects in her community; one on increasing the diversity and availability of fresh foods and the other on Water, Hygiene and Sanitation (WASH). Seeing the pervasive  nature of malaria and other infectious diseases in her community, Niesha decided Tulane's SPHTM Tropical Medicine Department could deepen her understanding of these diseases and allow her to better help future communities in a research or program design capacity. Niesha is excited to be living in New Orleans and is happy to be apart of the global scholars family! She considers herself a certified foodie, who loves festivals, listening to music, and wandering. 
2018-2020
Caitlin Riddle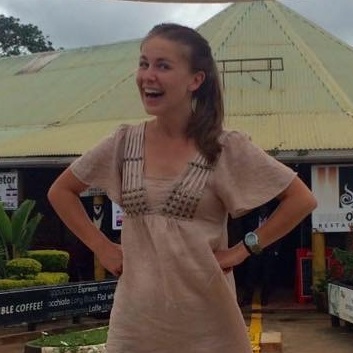 Caitlin Riddle is a MSW/MPH student at Tulane University. She is from North Carolina but calls New Orleans home. Caitlin has a Bachelors in Social Work from Michigan State University. After undergrad, she served as a City Year New Orleans Corps Member (2014-2015) before joining the Peace Corps in November 2015.  Caitlin served as an Education volunteer in Kabale, Uganda from 2015-2017, teaching phonics at Ndorwa Primary School. As she begins graduate school, she hopes to study violence as a public health issue, focusing on gun violence prevention and school discipline reform. Caitlin enjoys a nice cup of coffee, bicycle rides, and bonding sessions with her roommate's cat.
Katie Kampa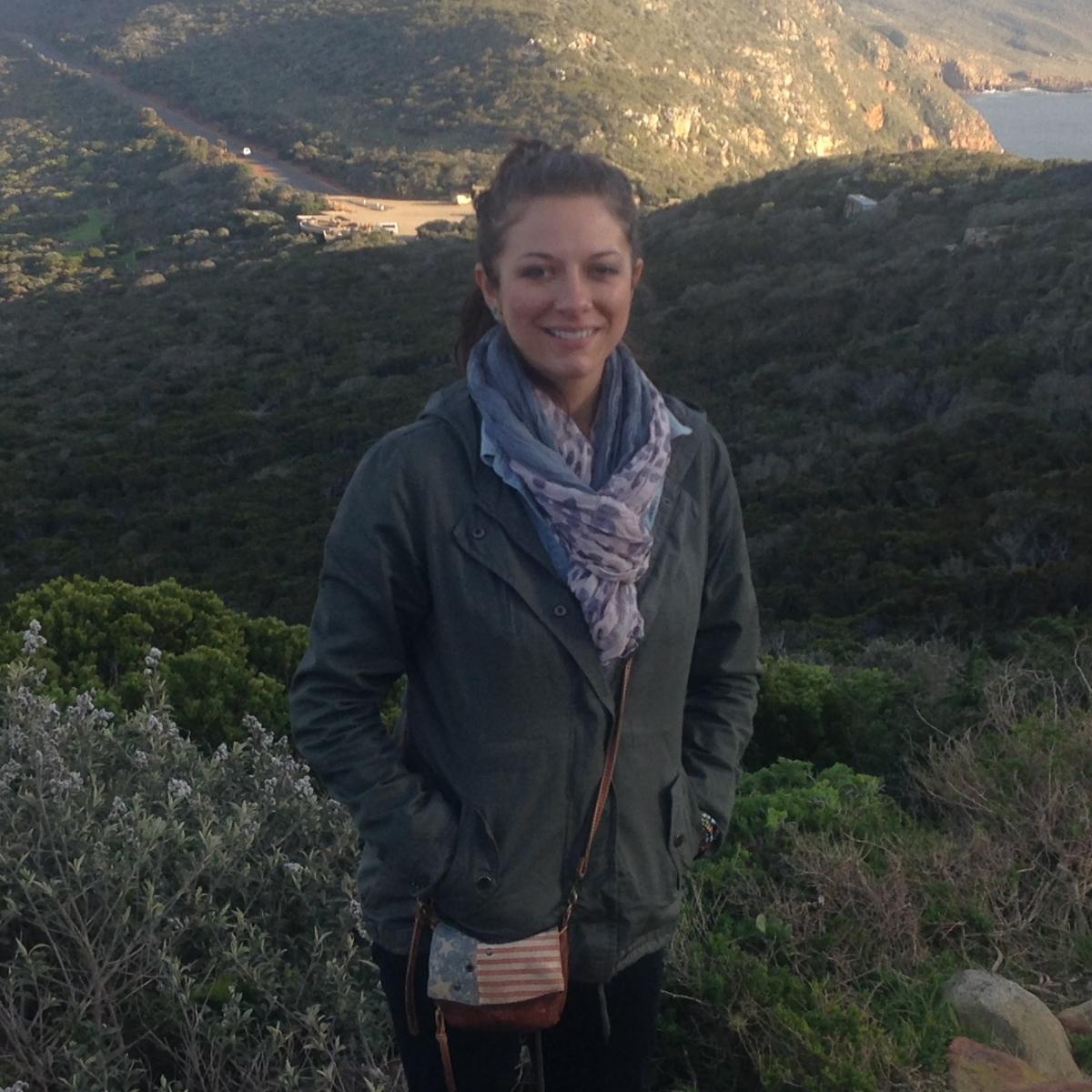 As a Tulane SPHTM alumna, Katie Kampa is no stranger to Tulane's Global Scholars Program. From 2014 to 2016, while pursuing her MPH in International Health and Development, she also acted as a Masters International (as it was previously known) Program Coordinator. Katie began her career in public health as a Peace Corps Volunteer in Mozambique where she served from 2009-2011.  In her current position as a consultant with ICF, she has gained valuable experience working on a number of diverse projects, including facilitating a monitoring and evaluation workshop in Haiti, conducting a facility-level assessment of data quality in Ethiopia, leading an economic evaluation of Mozambique's ART program, and assisting with a national health program transition readiness assessment in Belize. Katie will return to Tulane this fall to begin her PhD coursework within the Global Community Health and Behavioral Sciences Department.