Image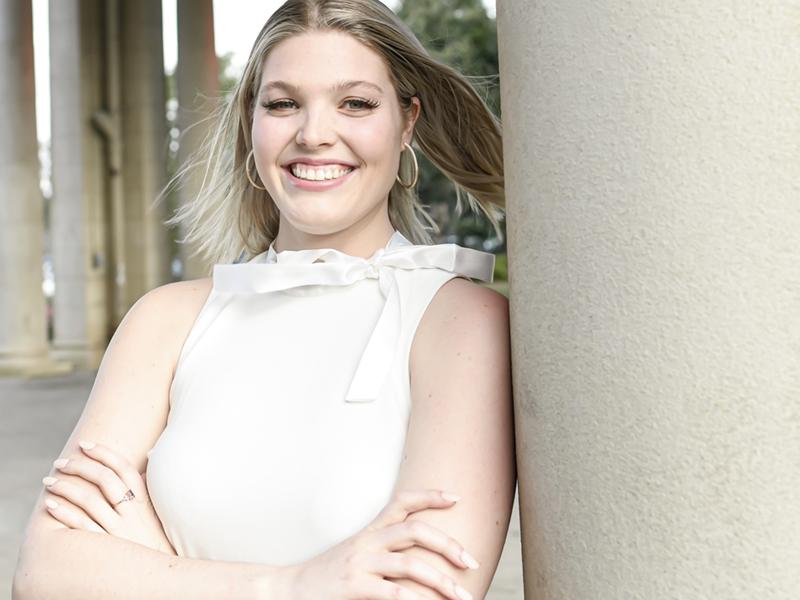 Why did you choose to attend Tulane SPHTM?
I chose to attend Tulane SPHTM to pursue my Master's in Public Health because the institution could allow me to connect more deeply with communities facing health care disparities and other social inequities. As someone born and raised in New Orleans, it was always a dream of mine to work closely in my own community to improve social and health conditions in our most vulnerable populations. Tulane gives me the support, guidance, instruction, and opportunity to fulfill my academic and personal goals.
Why are you interested in volunteering as an SPHTM Student Ambassador?
Volunteering as a student ambassador interests me because I want to spread excitement and interest in public health to prospective students and others. Sharing the knowledge I have gained from Tulane is something that brings me joy, and I would love nothing more than to help others see how meaningful and fulfilling a career in public health can be not only in one's personal life, but also in the lives of others..
What's your dream job?
My dream job is to teach students of my own one day. Throughout my educational career, I lacked self-confidence in many areas. Public speaking was a crippling fear, and I never thought I would excel in speaking in front of groups of any size. Throughout my time at Tulane, I have gained so much more confidence in my ability to communicate effectively to my peers, and this success has sparked an interest in becoming a teacher.
What advice would you give someone thinking about getting a degree in public health?
Having a degree in public health opens the door to endless possibilities. One of the biggest reasons I decided to pursue my MPH was because of how it wouldn't tie me to a limited career or place. Public health is everywhere, and it affects everyone, so there is always a need for passionate, driven, and empathetic public health professionals. Whether an MPH jumpstarts your career into a different field, or you decide to work directly in community health, you won't be disappointed by the opportunities and rewards gained from having this educational journey!.
Any hobbies, interests, etc. outside of public health?
Several of my hobbies include gardening, cats, fashion, and interior design. I am also interested in LGBTQ+ rights and advocacy.
What is the best thing about being a student at SPHTM thus far?
One of the best parts of being a student at Tulane SPHTM is the access to academic support and guidance. I came into this program not knowing anything about the field of public health, and I have experienced such an overwhelming sense of inclusion and passion for student success by professors, advisors, and other Tulane faculty/staff. In addition, I have never seen so much zeal for learning as I do in my classmates. The students at SPHTM have a dedication to the betterment of society unlike I have ever seen before!