Image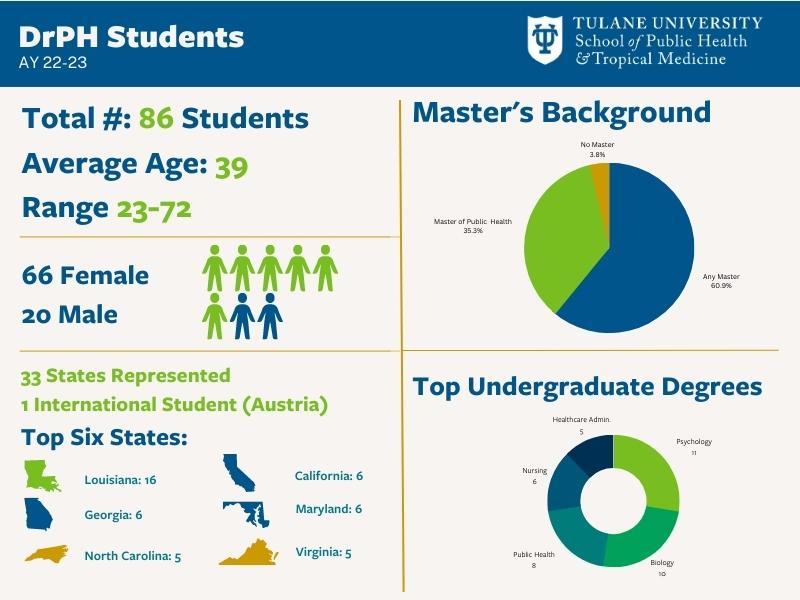 The DrPH is the highest professional degree in the field of public health practice. Beyond public health, the DrPH in Leadership, Advocacy, and Equity is intended for early to mid-level career professionals to prepare them for positions of leadership in any practice setting. Spanning the School of Public Health and Tropical Medicine, the program is interdisciplinary in nature, providing an incubator for creative, innovative collaborations across varied backgrounds, experiences, and practice settings of students, faculty, staff, and external preceptors. Real world challenges, data, and opportunities will be integrated throughout the program, leading to a greater network for alumni and highly competitive graduates in positions of leadership.
Courses are delivered in a combination of case studies, discussion, didactic pedagogies, integrated opportunities to engage in real-world challenges, and the development of a successful work portfolio. The work portfolio demonstrates mastery at the doctoral level of a broad set of competencies, including concentration specific skills in leadership, advocacy, and equity. The work products from the portfolio are the results of the integrated learning experience and applied practice experience and should be fully transportable for graduates in positions of leadership.
Learn more and request information.