W. Susan Cheng, PhD, MPH
Associate Dean for Public Health Practice & Diversity, Equity and Inclusion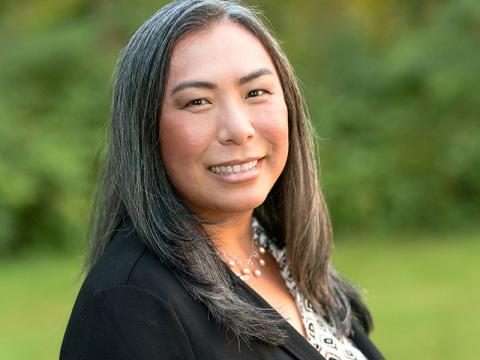 Education & Affiliations
PhD in Epidemiology, University of California, San Diego/San Diego State University Joint Doctoral Program
MPH in Epidemiology, San Diego State University
BA in Biology (physiology concentration), Northwestern University
Biography
W. Susan Cheng is a trained infectious disease epidemiologist, with a diverse background in STI research, pandemic preparedness, mental health, health disparities, and maternal and child health. Her current research has focused on the effects of social determinants of health on anxiety and depression, maternal mortality, and childhood wellness, including nutrition and dietary allergies. She also brings years of public health practice and advocacy work in diverse settings and communities, including among BIPOC communities, with American Indian tribes and reservations, and with the homeless population and congregate housing settings. Prior to joining academia, she served as PI and epidemiologist for the Native American Alliance for Emergency Preparedness program where she worked with the state of California, the federal Indian Health Service, all local health departments, and 105 tribes and reservations on infectious disease outbreaks, pandemic preparedness, and all hazards emergency preparedness. She developed and managed the virtual Emergency Operations Center during H1N1 and the 2003 and 2007 California wildfires. During the COVID-19 pandemic, she consulted on a variety of response initiatives including testing, contact tracing, development and evaluation of pandemic response plans and activities, attitudes and perceptions of return to work policies, and development of pandemic response plans for developing nations. She trained on HIV and STI infection and response at the Antiviral Research Center at UCSD and focused on HIV risk behaviors and methamphetamine use for her doctoral work; she also trained with the Rancho Bernardo Study focusing on osteoporosis and aging. She received her MPH and PhD in Epidemiology from the University of California, San Diego/San Diego State University joint program. Prior to Tulane, she served as Associate Professor and Department Chair at Benedictine University's Department of Public Health. As director of the MPH program, she trained and mentored students on infectious disease identification, surveillance, and response, as well as managed student teams in research and public health practice.
Research Areas
Mental health impact from natural and manmade disasters
Social determinants of health, anxiety and depression
Maternal and child health
Childhood wellness and nutrition
Health disparities and social justice
Publications
Please view Dr. Cheng's publications at her NCBI link.