NhuNgoc K. Pham, MPH
Center for Studies of Displaced Populations (CSDP)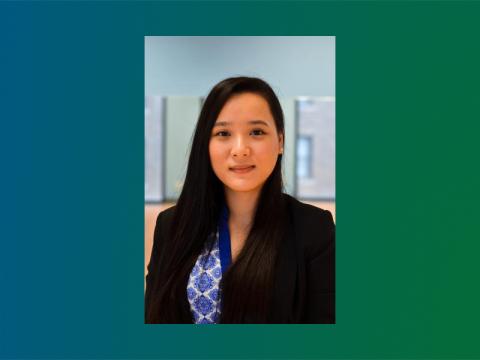 Education & Affiliations
MPH, Society, Behavior, and Development, Tulane University
BSPH, Public Health and International Development, Tulane University
Biography
NhuNgoc's research interests include population dynamics, mental health, and social and structural determinants of health, as well as major emergency incidents impacts and resilience variations among different racial/ethnic populations. In addition to her domestic interests, NhuNgoc's international interests include migration and aging trends within East and Southeast Asia. She has provided technical and analytical support to studies centered on post-disaster recovery and resiliency among the Vietnamese immigrant population in New Orleans and Houston. She currently serves as Research Assistant to several ongoing projects related to cognitive decline, quality of life among caregivers and care recipients, and COVID-19 impacts among Vietnamese Americans residing in New Orleans. She is the Program Manager/student lead for the SPHTM Service Assistance in NOLA to Seniors (SSAINTS) Program funded by the Sprinting to the Front Lines rapid funding mechanism for Tulane students to respond to the COVID-19 outbreak.
Prior to joining the PhD program, NhuNgoc served as a Senior Research Specialist at CNA, a nonprofit research and analysis organization located in Arlington, VA. There, she primarily contributed to the design, implementation, and evaluation of local, state, and national-level emergency incident preparedness exercises and conducted analyses during and after real-world incidents to support operational decision-making. She continues to provide CNA with technical, analytical, and research support, as needed, simultaneous to her current enrollment at Tulane University. 
NhuNgoc has also conducted research in Seoul, South Korea through the J. William Fulbright Fellowship as a Junior Researcher following her MPH studies. In Seoul, NhuNgoc examined how culture and development impact health and well-being, specifically the physical and mental health outcomes among Korean seniors in association to the changes in later life caregiving expectations, family structure, and intergenerational solidarity.
NhuNgoc earned both her BSPH and MPH degrees from Tulane University and now returns to Tulane University for her doctoral studies. She is a Gates Millennium Scholar and serves as an ad-hoc abstract reviewer for the American Public Health Association Caucus on Refugee and Immigrant Health and the Aging and Public Health Programs. 
Research Areas
Public Health Demography
Social Determinants of Health
Caregiver-Care Recipients Well-being
Posttraumatic Growth 
Disaster Resilience
Mental Health
Honors & Awards
J. William Fulbright Fellowship, 2015  
State of Louisiana, Champions of Service: Great New Orleans Area, 2013  
Campus Compact, Newman Civic Fellow Award, 2013  
Publications
View NhuNgoc's publications at her NCBI profile. NhuNgoc's ORCID is 0000-0003-3584-2147. 
Courses
IHSD6240-Health Problems of Developing Societies (TA Fall 2019, Fall 2020, Fall 2021)