David Chae, ScD, MA
Director, Society, Health and Racial Equity (SHARE) Lab
Associate Dean for Research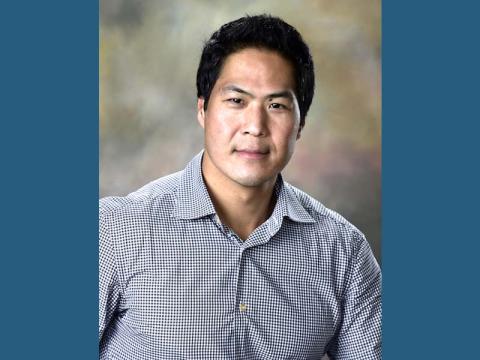 Education & Affiliations
Postdoctoral, Robert Wood Johnson Health & Society Scholars Program, University of California, Berkeley and University of California, San Francisco
Doctor of Science, Harvard University, School of Public Health
Master of Arts, Columbia University, Teachers College
Bachelor of Arts, University of Chicago
Biography
David Chae, Sc.D., M.A., is Associate Professor in the Department of Social, Behavioral, and Population Sciences, Director of the Society, Health, and Racial Equity (SHARE) Lab, and Associate Dean for Research at Tulane University, School of Public Health and Tropical Medicine. His research focuses on social determinants of health inequities and the embodiment of racism. He studies racism as a social-environmental toxin that shapes the inequitable population-level distribution of disease. As part of this work, he investigates the interplay between social context, developmental period, behavior, and biology, and links to disease susceptibility and progression.
He is an elected fellow of the Academy of Behavioral Medicine Research, the honorary senior scientist society for those whose research is at the interface of behavior and medicine. He is Associate Editor of the journal Health Education & Behavior, on the Editorial Board of Cultural Diversity & Ethnic Minority Psychology, and serves on several scientific research groups dedicated to the study of racism.
Current Research Projects
Uncovering COVID-19 Experiences and Realities (UnCOVER) Study. The UnCOVER Study examines how people's experiences during the COVID-19 pandemic—including experiences of illness and bereavement, coping behaviors, disruptions to work and housing, impact on income, and family life, among others—have been unfolding along racial lines.
Black Women's Experiences Living with Lupus (BeWELL) Study. This study investigates psychobiological mechanisms through which racism-related psychosocial stressors exacerbate lupus among African American women. It is the most in-depth investigation of the multifactorial nature of psychosocial stress and their impact on disease progression among African American women with lupus.
Psychobiology of Racial Minority Stress and Cell Aging. This project is aimed at integrating research on biomarkers of inflammation, endocrine stress markers, and leukocyte telomere length (LTL) in epidemiologic studies of racism and health.
Macon Lives Healthier Study. African Americans in the rural South face unique environmental and psychosocial stressors that can lead to accelerated aging and poorer health outcomes. This research identifies social factors that are important for health among people in Macon County, Alabama.
Research Areas
Health and Social Inequities
Racism and Disease Risk/Progression
Racial Discrimination and Group Identity
Inflammation and Biological/Cell Aging
Embodiment of Stress
Publications
Selected Publications
Chae DH, Wang Y, Martz CD, Slopen N, Yip T, Adler NE, Fuller-Rowell TE, Lin J, Matthews KA, Brody GH, Spears EC, Puterman E, Epel ES. Racial discrimination and telomere shortening among African Americans: The Coronary Artery Risk Development in Young Adults (CARDIA) Study. Health Psychol. 2020 Mar;39(3):209-219.
Chae DH, Martz CD, Fuller-Rowell TE, Spears EC, Smith TTG, Hunter EA, Drenkard C, Lim SS. Racial Discrimination, Disease Activity, and Organ Damage: The Black Women's Experiences Living With Lupus (BeWELL) Study. Am J Epidemiol. 2019 Aug 1;188(8):1434-1443.
Chae DH, Clouston S, Hatzenbuehler ML, Kramer MR, Cooper HL, Wilson SM, Stephens-Davidowitz SI, Gold RS, Link BG. Association between an Internet-Based Measure of Area Racism and Black Mortality. PLoS One. 2015 Apr 24;10(4):e0122963.
Chae DH, Nuru-Jeter AM, Adler NE, Brody GH, Lin J, Blackburn EH, Epel ES. Discrimination, racial bias, and telomere length in African-American men. Am J Prev Med. 2014 Feb;46(2):103-11.
Please see more of Dr. Chae's publications at his NCBI link.