Ronald Blanton, MD, MS
Chair of Tropical Medicine
William Henderson Chair in the Prevention of Tropical Diseases
Water-borne Disease Research Collaborative Website: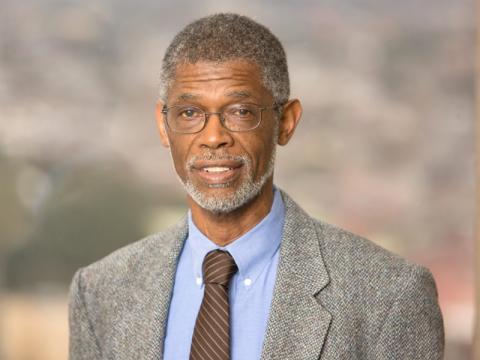 Education & Affiliations
MS, Genetic Epidemiology, Case Western University
Postdoctoral Fellow, Molecular Biology, Case Western Reserve University
Fellow, Geographic Medicine, Case Western Reserve University
Resident, Internal Medicine, University of Illinois
MD, Medicine, Case Western Reserve University
BA, English and Spanish Literature, Harvard University
Biography
Dr. Ronald Blanton is a physician-scientist who began his career in studies on the molecular biology of parasitic diseases. He returned to the classroom to obtain a master's degree in genetic epidemiology. Throughout his career, his work has integrated basic laboratory science with field epidemiology to uncover useful epidemiologic relationships and identities. This includes 30 years of experience in Brazil. For schistosomiasis and the flaviviruses dengue and hepatitis C, he identified human genetic determinants of diseases by microsatellite and SNP markers. He identified new microsatellite markers for the dengue vector Aedes aegypti and the parasite Schistosoma mansoni. Dr. Blanton sees an extraordinary opportunity for placing population genetics at the service of public health by tracing patterns of pathogen and vector distribution, the current dynamics and influences on these patterns and projecting their future directions. By developing new approaches to analyze the geographic distribution and dynamics of populations in the presence of control measures, this allows for another level for evaluation of the impact of the control measures themselves and a better understanding of how these measures might be modified. He comes to Tulane from Case Western Reserve University's School of Medicine where he has served as a professor of international health in the Center for Global Health and Diseases and an adjunct professor in Population Health and Quantitative Sciences (formerly Epidemiology and Biostatistics). Prior to joining the faculty at Tulane, Dr. Blanton spent 40 years at Case Western Reserve University not only as a professor but also as an advisory board member for PubMed and a special visiting researcher at the Nation Council for Scientific and Technological Development in Brazil. An English and Spanish Literature alumnus of Harvard University, Dr. Blanton later received both his MD and MS from Case Western Reserve University. 
Research Areas
Dr. Blanton's research has touched on a number of different areas, but his primary interests are:
schistosomiasis
a parasitic diseases
community-based antimicrobial resistance
He has conducted research in the U.S., Kenya, Egypt, and Brazil.  
Honors & Awards
2010 Fulbright Scholar, Federal University of Bahia/Oswaldo Cruz Foundation, Brazil 
2014 Special Visiting Professor, Conselho Nacional de Desenvolvimento Científico e Tecnológico (CNPq-Brazil)