Claudia Patricia Herrera Bernal, PhD, MSc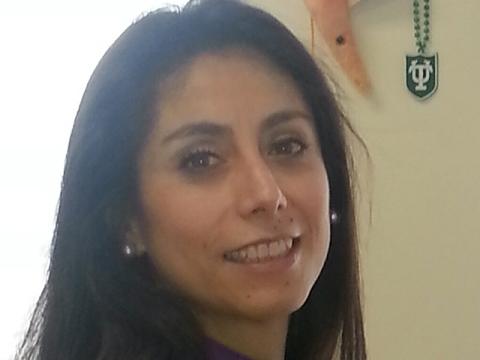 Education & Affiliations
Postdoctoral Fellow, Molecular Biology, Institut de Recherche pour le développement (IRD), La Paz, Bolivia
PhD, Biology, Los Andes University, Colombia
Master/DEA, Human and Animal Parasitology, Valencia University
MSc, Microbiology, Los Andes University
BSc, Microbiology, Los Andes University
Biography
Claudia Herrera is a microbiologist with expertise in several specific areas including immunology, molecular biology and molecular epidemiology, molecular genetics and phylogenetics of parasites. She has more than 15 years of experience in serological diagnosis and molecular parasitology. Her main research interests include the population genetics and molecular epidemiology of protozoan parasites such as Trypanosoma cruzi and Toxoplasma gondii. Her main contribution to science was to describe, for the first time, genotypes within Trypanosoma cruzi TcI in Colombia and proposed a new nomenclature for TcI subgroups which is now widely used in studies on T. cruzi molecular epidemiology. She received her MSc in microbiology and a PhD in biology from the Los Andes University, Bogota-Colombia and her master/DEA from Valencia University, Valencia-Spain.
Research Areas
Molecular Epidemiology
Population genetics
Immunology
Honors & Awards
Carol Lavin Bernick Faculty Grant Program Award
Newcomb Fellow faculty. Newcomb College Institute, Tulane University. New Orleans, LA. USA.
Membership of Baylor College of Medicine National School of Tropical Medicine (NSTM). Houston-Texas. United States.
Scientific adviser/Invited researcher, Instituto Nacional de Investigación en Salud Pública (INSPI), Ministr-Ecuadory of Health
Colombian Association of Parasitology and Tropical Medicine ACPMT (Acronym in Spanish). Colombia.
Courses
Independent Study-Undergraduate