MD/MPH Joint Degree Program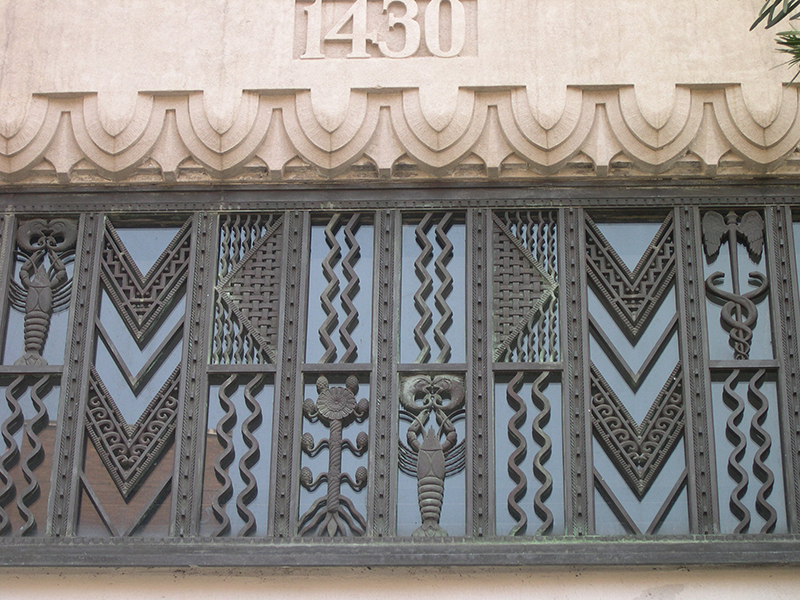 Purpose Statement
Tulane's MD/MPH combined degree program is open to students who have been accepted to Tulane's School of Medicine and who wish to pursue both an MD from Tulane and an MPH from Tulane's School of Public Health and Tropical Medicine (SPHTM).
The MD/MPH program is a global, integrated program in an excellent learning environment which:
Integrates healthcare training for individuals and populations;
Provides the foundation for a holistic approach to patient care;
Encompasses diverse and challenged populations domestically and internationally;
Provides in-depth training in population and public health knowledge, behaviors, and skills; and,
Allows students to match their specific population interest with a degree concentration in the School of Public Health and Tropical Medicine.
Program Information
Tulane's MD/MPH combined degree program offers Tulane School of Medicine students a unique opportunity to build on their patient-based medical education with a population-based public health degree. The combined degree program is designed to be completed in four or five years, integrating the requirements for the School of Medicine with those from the School of Public Health and Tropical Medicine. Browse the links below to learn more general information about the program.
Program History
The histories of Tulane University's Schools of Medicine and of Public Health and Tropical Medicine date back to 1834, and developed from the university's founding physicians' desire to study and control public health threats in the environments in which they occur.
While the School of Medicine and the School of Public Health and Tropical Medicine separated into separate academic units of Tulane University in 1967, Tulane University recognized the complementary nature of medicine's patient-based approach and public health's population-based approach.
In 1971, Tulane inaugurated the MD/MPH combined degree program. This was one of the very first programs to permit students to meet all requirements for both degrees during the usual four-year medical curriculum. The first four joint degree students graduated in 1975. Since then, the program has grown and increased in popularity; today, graduating classes regularly exceed 30 students, and more than 1,000 students have graduated from the program since its inception.
Tulane students can pursue their medical degree from School of Medicine at the same time they are pursuing their public health degree from one of the six departments in the School of Public Health and Tropical Medicine.
Message from Associate Dean Krousel-Wood
As you embark on the next phase of your education, this is an excellent time to consider expanding your educational opportunities to include public health training. A report of the Institute of Medicine indicated a sense of urgency in the need for an effective health care system that can respond to the public health threats ranging from AIDS and bioterrorism to an epidemic of obesity1. In the current era of medicine, physicians not only deliver medical care to individuals but also focus on improving the health of the populations they serve. "The physician who appreciates the role and potential for public health interventions—public education, social campaigns, standards and regulations, ordinances and laws, surveillance and preparedness—has a deeper understanding of the circumstances that preserve health, of the importance of disease prevention, and the interfaces between personal medical care and community health protection."2 The program offerings through the Tulane Schools of Medicine and of Public Health and Tropical Medicine that integrate medical education and public health provide the foundation for better understanding of individual- and population-based health needs for improved health.
With over 160 students currently enrolled, Tulane's largest integrated medical and public health program is the 4-year MD/MPH Joint Degree program. Tulane medical students seeking public health training other than the 4-year MD/MPH have the opportunity to enroll in the MD/PhD in Public Health program, the Public Health Certificate program, or the 5-year MD/MPH Joint Degree program. The wide range of opportunities in public health training gives students the opportunity to gain exposure to core concepts of public health or a more concentrated combined degree program.
Career paths of physicians with public health training include academics, clinical research, clinical practice, international health, public policy, public health administration, health care administration and consultation, and practice management. Other potential career paths include positions that focus on integrating clinical and basic biology with public health strategies.
We invite you to explore the public health training possibilities for Tulane medical students. The public health and medical education training programs allow you an excellent avenue to maximize your learning experiences and to position you for leadership roles in the future.
"Who Will Keep the Public Healthy? Educating Public Health Professionals for the 21st Century." Institute of Medicine Report, National Academy Press, November 2002.

"Public Health and Medicine. Where the Twain Shall Meet." American Journal of Preventive Medicine, Elsevier Inc, October 2011.
MD/MPH Student Testimonials
Listen to what some of our MD/MPH students say about why they chose the MD/MPH program and how it has impacted their education.
View more MD/MPH student videos on our YouTube Playlist.
Follow us on Twitter for our program's latest updates: