The histories of Tulane University's Schools of Medicine and of Public Health and Tropical Medicine date back to 1834, and developed from the university's founding physicians' desire to study and control public health threats in the environments in which they occur.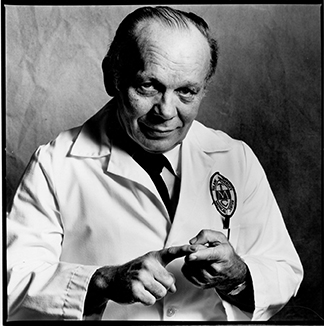 While the School of Medicine and the School of Public Health and Tropical Medicine separated into separate academic units of Tulane University in 1967, Tulane University recognized the complementary nature of medicine's patient-based approach and public health's population-based approach.
Tulane University has long been on the cutting edge when it comes to understanding the intersection of medicine and public health and its importance in the education of doctors in training. To that end, in 1971, School of Medicine chancellor Dr. John Walsh initiated a dual-degree program, consisting of an MD and a Master of Public Health to be completed concurrently using an integrated four-year curriculum.
"Our long-standing program, which began with two or three students in a class, now has over 160 students currently enrolled," said Dr. Marie "Tonette" Krousel-Wood, associate dean of public health and medical education at Tulane. She presides over the MD/MPH program. There are over 1,000 graduates of the program to date, making Tulane a top producer of dual-degree MD/MPH physicians.