The Tulane Center of Excellence in Maternal and Child Health (CEMCH) is now accepting applications for its Scholar program!
Image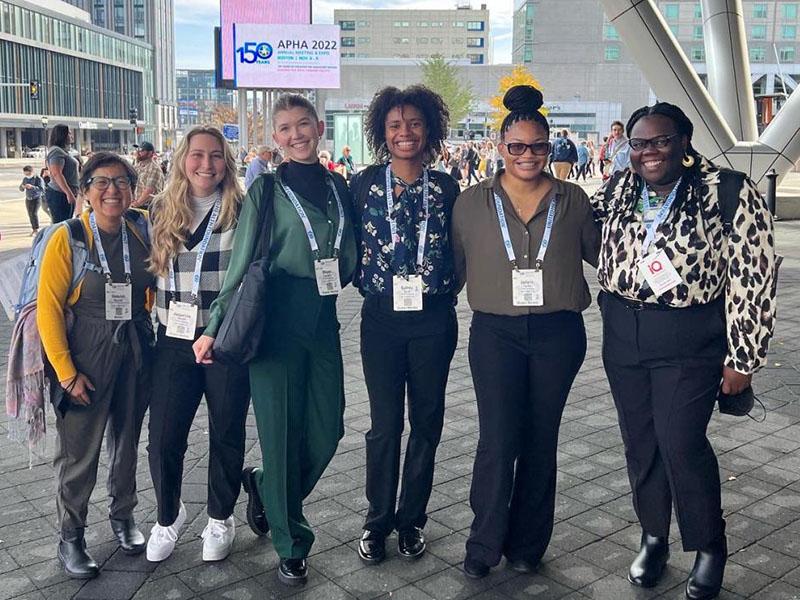 Funded by the HRSA Maternal and Child Health (MCH) Bureau, the Tulane CEMCH seeks to improve the health of women, infants, children, youth, and their families through development of the MCH workforce. We provide opportunities for training and experience for students at the School of Public Health, as well as current public health practitioners.  Our program, guided by the twelve MCH leadership competencies, also collaborates with other members of the wider community.
Among our offerings is the CEMCH Scholar Program, which provides mentored self-development activities to help students become leaders in the field of maternal and child health. This four-semester program includes:
Rotations and service with MCH-related organizations
Self-reflection and planning
Readings and discussion
Mentoring meetings
Conference opportunities
Eligibility Requirements
MPH students entering the MPH program in & Fall (or Summer) 2023
US Citizen or permanent resident
Enrolled in the MCH program or certificate
For the incoming cohort, scholars are expected to benefit from:
Shadowing rotations with local organizations (Semesters 1 and 2)
Community service outreach with one local organization (Semesters 3 and 4)
Participation in workshops for development of personal and professional skills (one each semester, Semesters 1-4)
Providing mini-lectures, on MCH interests and goals, to public health undergraduates (Semesters 3 and 4)
Additional personal development activities (throughout)
Weekly group meetings and monthly individual mentoring meetings (throughout)
Support to attend national conferences (annually)
Stipend for CEMCH service and training activities (each semester)
Scholars are expected to set aside approximately 5 – 7 hours per week throughout the school year to successfully complete program requirements. This includes rotations, meetings, readings, and assignments. This fall, first-year Scholars are also expected to enroll in SBPS 6140, Development of Leadership and Communication Skills in Public Health.
To apply, submit:
An updated resume or CV.
A cover letter detailing your interests in the field of maternal and child health and commitment to and interest in the Scholar program.
An appointment through this link, to meet by Zoom (or phone) sometime August 9 - 16. If none of the available times work, please contact me by email with alternate possibilities.
Applications should be submitted by email to Dr. Shokufeh Ramirez (sramirez@tulane.edu), by Monday, August 14.
Meet our current scholars!