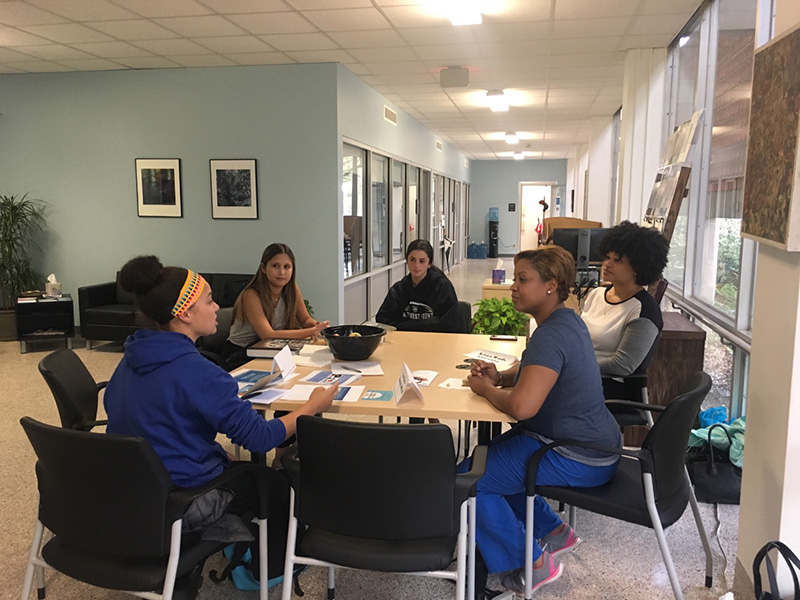 Why Undergraduate Public Health?
Public health addresses health at a broad level, and the impact of professional public health is felt by individuals, families, and communities. The field of public health promotes healthy lifestyles, helps to develop policies, conducts education campaigns, confronts the spread of infectious disease, conducts research to improve methods, and uses data to track and measure health status and the effectiveness of health programs.
At Tulane, Undergraduate Public Health Studies has been one of the fastest-growing programs for several years. The program educates students in the key concepts of the field, providing a firm grounding in the foundational aspects of public health. Students can then tailor their electives to meet personal academic and professional goals, which may cover areas such as global health, maternal and child health, nutrition, environmental health, data science, or another public health niche. The BSPH program is also a good fit for students planning to pursue graduate work for careers in medicine, allied health professions, and some pre-law areas.
Mission
The Tulane Bachelor of Science in Public Health (BSPH) degree is an academic degree which addresses the health of populations and communities through instruction, service, and community-based research. The degree is firmly grounded in a background of humanities, social science and the liberal arts. The degree fulfills Tulane University's campus-wide undergraduate core proficiency through this background while stressing an additional commitment to quantitative and scientific skills.
Career Options
Public health provides students with good long-term career options. Among the careers our students pursue are: medicine and epidemiology in governmental agencies, health education and grant writing for non-governmental organizations, and health care administration and industrial hygiene for corporate firms. There is a growing need for public health professionals.
Students are supported in career development by School of Public Health and Tropical Medicine Career Services, which works only with SPHTM students, as well as the university's abundant professional and academic development services, including Newcomb-Tulane College Career Services, NTC Academic Advising, and NTC Student Success Center.
Connect with Us
Keep up with BSPH news, events, and opportunities on the Undergraduate Public Health Studies blog and Instagram.