Read the most recent news about VBIDRC, its faculty, and students: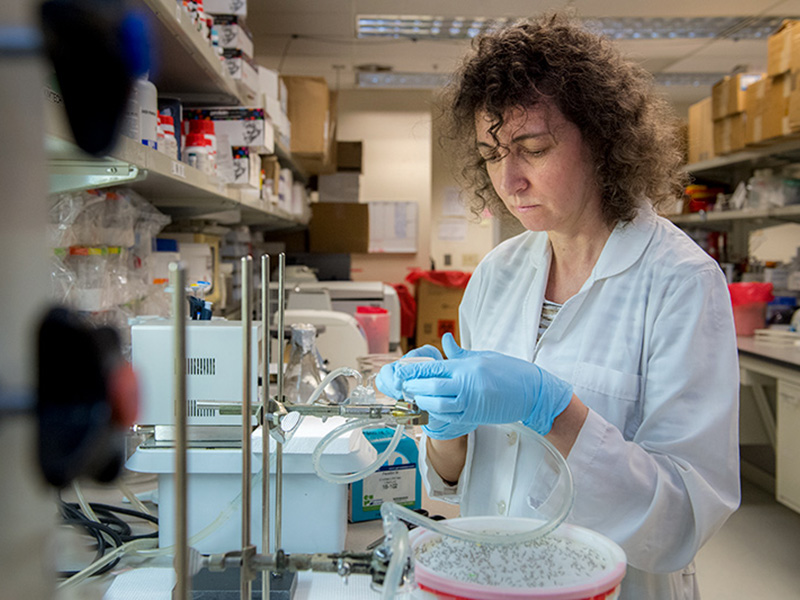 Recent Publications
Dr. Nirbhay Kumar
Pooled Amplicon Deep Sequencing of Candidate Plasmodium falciparum Transmission-Blocking Vaccine Antigens.
Juliano JJ, Parobek CM, Brazeau NF, Ngasala B, Randrianarivelojosia M, Lon C, Mwandagalirwa K, Tshefu A, Dhar R, Das BK, Hoffman I, Martinson F, Mårtensson A, Saunders DL, Kumar N, Meshnick SR.
The American journal of tropical medicine and hygiene. 2016; 94(1):143-6.
PubMed [journal]
PMID:

26503281

PMCID:

PMC4710419
Dr. Ahmed Aly
Dr. Geetha Bansal
Paul NH, Vengesai A, Mduluza T, Chipeta J, Midzi N, Bansal GP, Kumar N.
Acta tropica. 2016; 163:103-8. NIHMSID: NIHMS809249
PubMed [journal]
PMID:

27491342

PMCID:

PMC5007214
 
Reduced immunogenicity of Plasmodium falciparum gamete surface antigen (Pfs48/45) in mice after disruption of disulphide bonds - evaluating effect of interferon-γ-inducible lysosomal thiol reductase.
Merino KM, Bansal GP, Kumar N.
Immunology. 2016; 148(4):433-47.
PubMed [journal]
PMID:

27177843

PMCID:

PMC4948042
 
Insight into phagocytosis of mature sexual (gametocyte) stages of Plasmodium falciparum using a human monocyte cell line.

Bansal GP, Weinstein CS, Kumar N.

Acta tropica. 2016; 157:96-101. NIHMSID: NIHMS758751

PubMed [journal]

PMID:

26851166

PMCID:

PMC4779693

 

Dr. Diane Blake
Combining Yeast Display and Competitive FACS to Select Rare Hapten-Specific Clones from Recombinant Antibody Libraries.

Sun Y, Ban B, Bradbury A, Ansari GA, Blake DA.

Anal Chem. 2016 Sep 20;88(18):9181-9. doi: 10.1021/acs.analchem.6b02334. Epub 2016 Sep 8.

Dr. Claudia Herrera

 
Dr. Janarthanan Jayawickramarajah

A Napthalimide Derived Flourescence Sensor for Solid-phase Screening of Cucurbit[7]uril-guest Interactions

Aryal, G.; Battle, C.H.; Grusenmeyer, T. A.; Zhu, M.; Jayawickramarajah, J. A 

Chem Comm. 2016, 52,2307-2310. DOI: 10.1039/C5CC08350H.