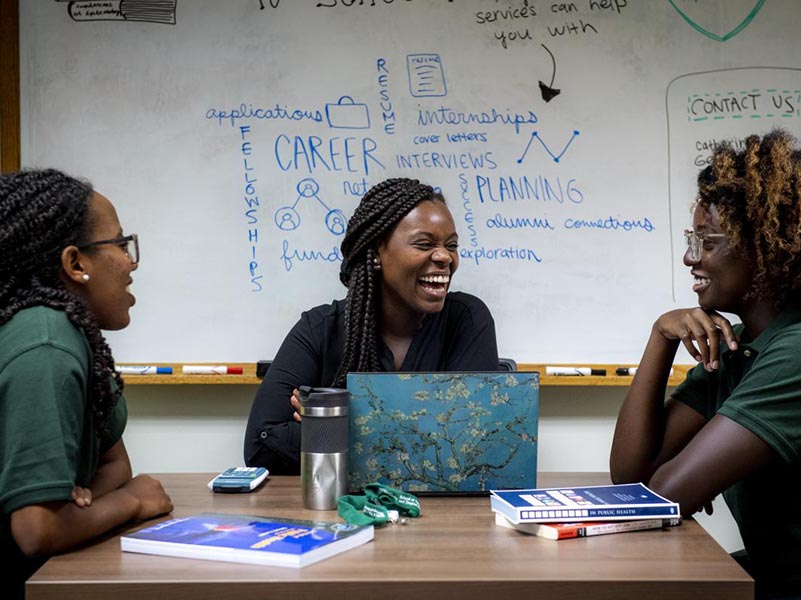 ---
One on One Career Advising
Career advising appointments may be held in person, over the phone, or over Zoom. To schedule a career advising appointment and to choose your modality preference, please use the following links to schedule with Dr. John Nonnamaker (calendly.com/jnonnama) or Abby Lukens (calendly.com/alukens). 
---
Dedicated Interview Room
The SPHTM Interview Room, located on the 18th Floor, is a dedicated space for SPHTM students to book and use to conduct virtual interviews for internships or jobs. The SPHTM Interview Room is equipped with a ring light and SPHTM background wall logo. Students will need to bring their own device and charger to conduct the interview. To book for your upcoming interview and access the room, please use the following link and your Tulane credentials: calendly.com/sphcareersinterviewroom
---
Elevate Your Resume with VMock
VMock is an online resume review tool tht uses data science to give you feedback on strengthening your resume, simulating software that recruiters use to assess resumes.Through your Tulane credentials, you can log in and click "Continue with University ID" to set up your account. From there, you can upload your resume and follow prompts and feedback to boost your overall resume score. 
---
Get Connected!
Job postings and campus or city-wide events are posted through our career management system, Handshake. Handshake is a comprehensive online career management system. You can search for jobs, research employers, learn more about events and volunteer opportunities, and connect with Career Services. Log in with your Tulane credentials for easy access.
We also encourage you to network through Tulane Connect and LinkedIn. Tulane Connect is a platform that allows you to find and converse with Tulane alumni and fellow classmates, while expanding your professional network. LinkedIn is the world's largest professional network, allowing you to connect with Tulane Public Health alumni and employers in your area of interest. Special groups include the Tulane University School of Public Health and Tropical Medicine Alumni group.

---
Practicum Support for Graduate Students
Your Practicum is an opportunity to apply your classroom experience to a public health work setting, and it should be carefully planned to assure you get the most out of the experience! After you have met with your faculty advisor, SPHTM Career Services is available to help you organize your search, identify organizations of interest, and complete mock interviews. To check out more information, visit the Current Tulane Practicum Guide.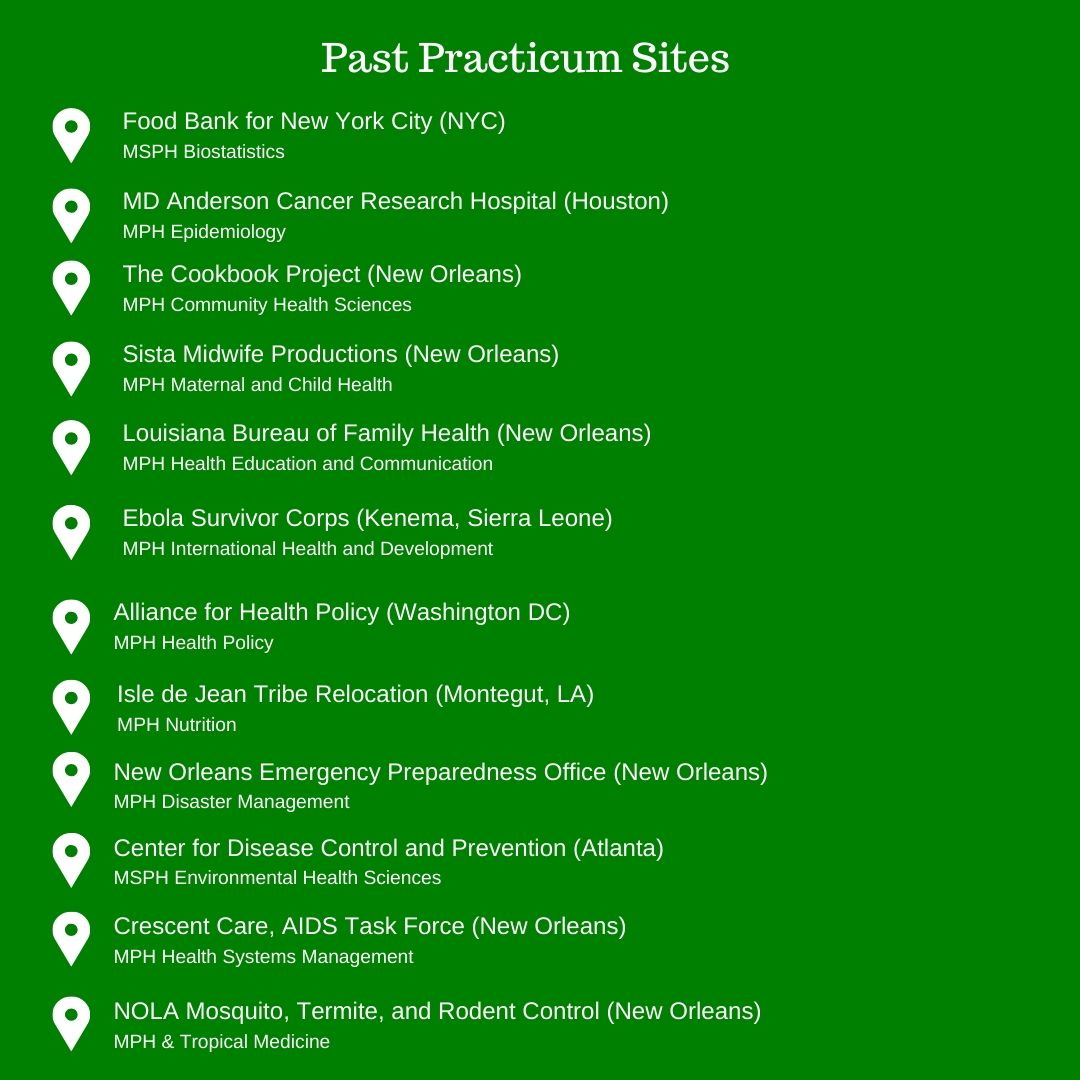 ---
Internship Support for Undergraduate Students
For undergraduate public health students, a relevant internship is a great way to gain experience in the field and be more competitive in the job market. It is also an opportunity to figure out specific interests within the public health sector. SPHTM Career Services will be able to help you identify organizations and areas of interest in the field and assist you in preparing materials for applications and interviews.