The following PowerPoint templates should be used for all Tulane-related presentations, from those in a scientific or academic setting to those in a marketing or promotional setting. If for some reason these to not met your needs, please reach out to Dee Boling for assistance, dboling@tulane.edu.
Note that these templates are school-branded and include a variety of approved Tulane colors. You will also find a photo template for a vivid cover image at the end of the slide options. If you have any questions, do not hesitate to reach out.
Powerpoint File with all Templates
Image
Image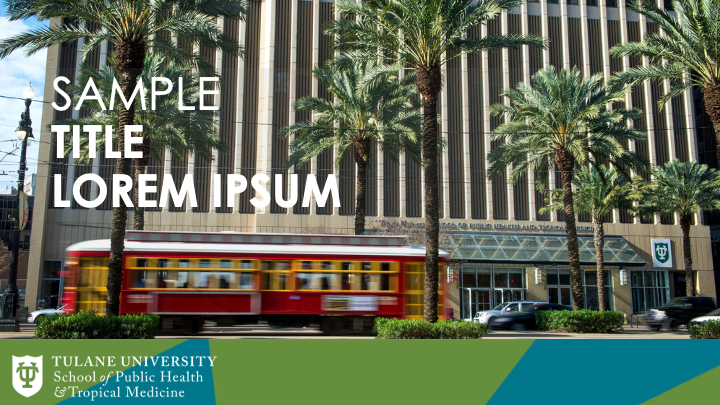 Image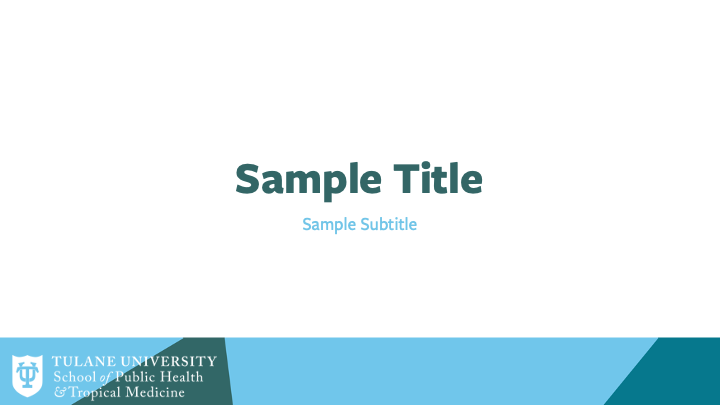 Image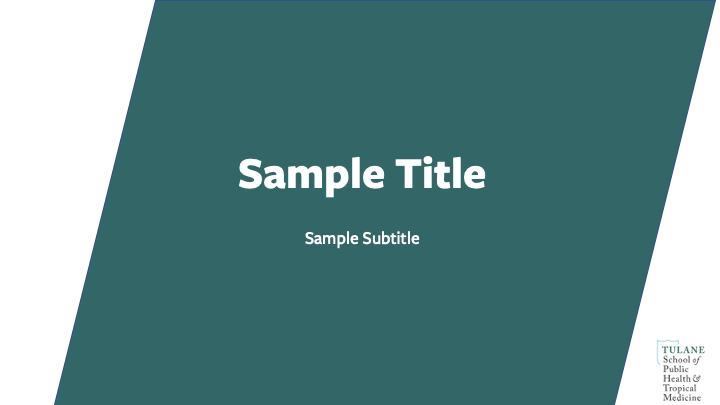 Scientific Poster Presentation Templates
Below are two different versions of Scientific Posters in PowerPoint files. Version one is 36" H x 48" W and version two is 36" H x 54" W. Each includes school branding and some instructions for use. 
Powerpoint File for Scientific Poster - Version One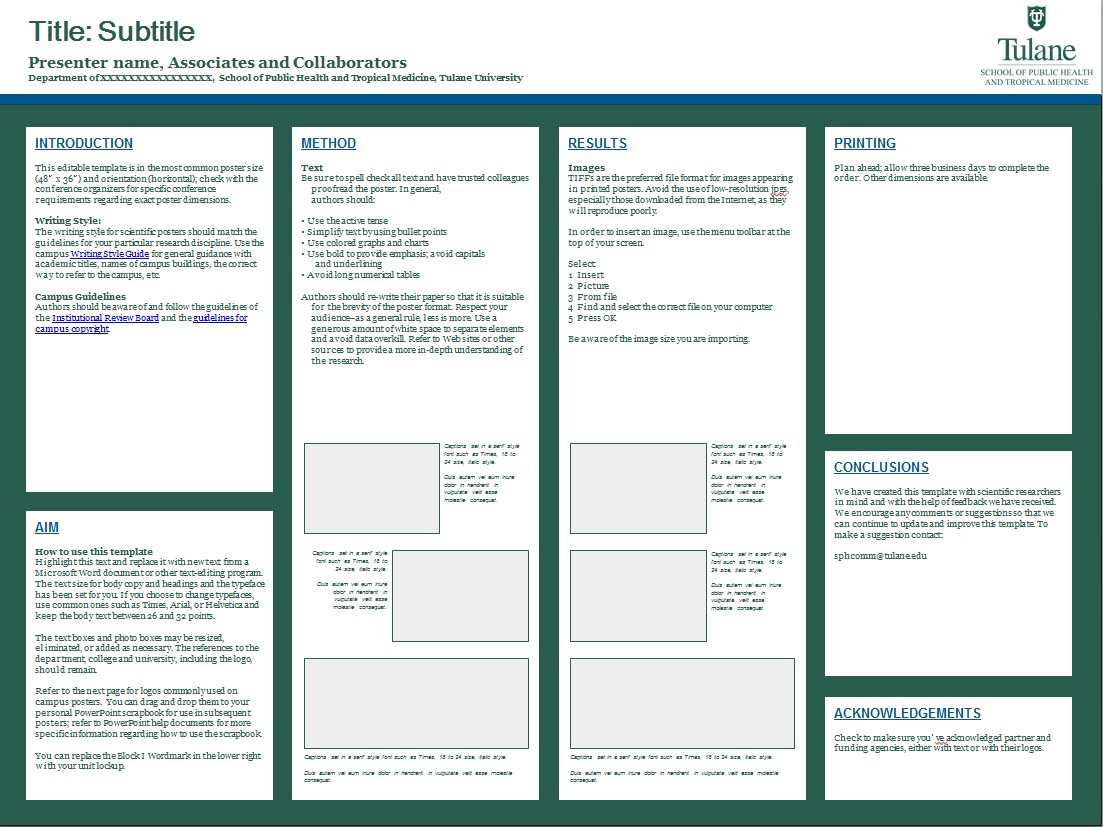 Powerpoint File for Scientific Poster - Version Two