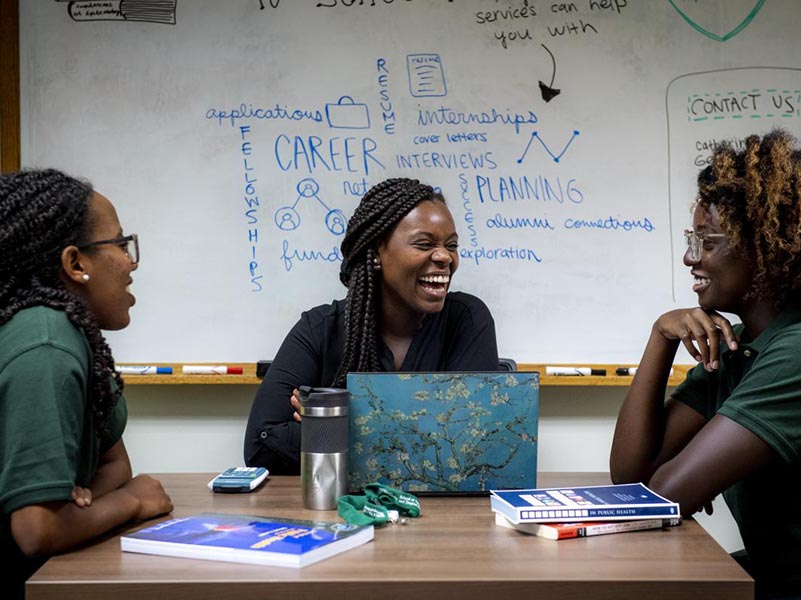 As a public health employer, we encourage you to promote your opportunities to Tulane University School of Public Health and Tropical Medicine students and recent alumni. We will work with you to find the best ways to engage with our students and allow them to gain valuable experience at your organization. 
1. Host a lunch hour information session, virtual session, or interviews during the fall or spring! We also host a Public Health and Health Administration Career Fair each spring where employers can recruit students for full time jobs and internships. Email Dr. John Nonnamaker at jnonnama@tulane.edu to learn more. 
2. Send us your job opportunities! We post all job and internship opportunities to the career platform, Handshake, for our current students and recent alumni. If your company does not have an account, we are happy to post these for you to assure that our students have access to your opportunities. You can learn more about creating an Employer Account on Handshake in the Handshake Guide for Employers. 
3. Schedule a call with us! Email Dr. John Nonnamaker at jnonnama@tulane.edu to get connected with our SPHTM Career team.
Thank you to the organizations and employers who have visited us in the 2021-2022 academic year!