The OHR is a community-based clinical research facility located in downtown New Orleans and co-directed by Drs. Jiang He and Jing Chen. The OHR is equipped with a clinical laboratory, examination rooms, conference rooms, a dietary interview room, an intervention room, a kitchen, secured data storage rooms, a freezer room, and staff office space. It houses several NIH-funded studies, including the Chronic Renal Insufficiency Cohort Study (CRIC), the CRIC Gut Microbiome and Metabolome Ancillary Study (CRIC GUT) and two current TUTSI junior investigator projects (Sodium Lowering and Urinary Protein Reduction Trial [SUPER] and A Clinical Trial of Low-Carbohydrate Dietary Pattern on Glycemic Outcomes).
The OHR's 500 square foot clinical laboratory and the Department of Epidemiology's 800 square foot biochemical lab support phlebotomy work, sample processing, storage, shipping, molecular analyses, and multiplex biomarker assays. Investigators and credentials may be found by visiting: https://www.tulanectsi.org/investigators/

The Chronic Renal Insufficiency Cohort (CRIC) Study was established in 2001 by the National Institute of Diabetes, Digestive, and Kidney Diseases (NIDDK) to improve our understanding of chronic kidney disease (CKD) progression and related cardiovascular disease. The CRIC Study initially enrolled over 3939 people with CKD who remain in long-term follow-up. Between July 2013 and August 2015, an additional 1560 people with CKD were invited to join the study with an emphasis on older Americans. The focus of the study was modified to emphasize early forms of CKD and the impact of CKD on multiple dimensions of health status. Follow-up of study participants continues at eleven CRIC Study Centers.
Project Lead: Katherine Mills, PhD (Assistant Professor, Department of Epidemiology)

Project Summary: Proteinuria is an early and sensitive marker of kidney damage. It is also a risk factor for chronic kidney disease (CKD) progression, cardiovascular disease, and death. In previous small clinical trials of short duration, reducing dietary sodium intake was associated with a reduction in proteinuria; however, the association between dietary sodium reduction and proteinuria has not been tested in any large randomized trials. Thus, the aims of this trial are to study the effect of dietary sodium reduction on albuminuria in patients with CKD and determine whether the effect of sodium reduction on albuminuria is different based on race (as there is almost no data on the effects of dietary sodium reduction on CKD in African-American patients).
The Tulane SUPER team is proudly partnered with Ochsner Health System and University Medical Center. For more information, please visit sph.tulane.edu/super.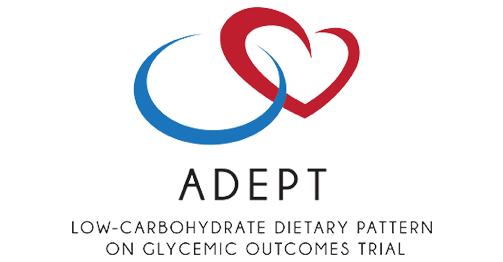 Project Lead: Kirsten Dorans, ScD (Assistant Professor, Department of Epidemiology) Project Summary: The objective of this randomized clinical trial is to examine the effects of a behavioral dietary intervention that promotes a low-carbohydrate diet compared with usual diet in individuals with or at high risk of type 2 diabetes. The primary outcome will be difference in change in a marker of blood sugar in the intervention group compared with the usual diet group over a 6-month period. Secondary outcomes will include other measures of glycemic control and other cardiometabolic risk factors. For more information, please visit https://www.tulanectsi.org/adept/
Tulane University School of Public Health and Tropical Medicine
Department of Epidemiology
Tulane University Translational Science Institute
(TUTSI) 
1440 Canal Street, Suite 1100
New Orleans, LA 70112
504-988-4390
Fax: 504-988-4395