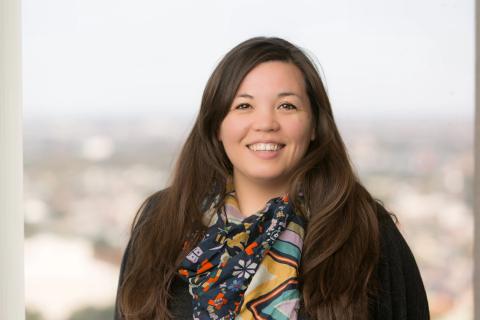 Education & Affiliations
MSPH, Johns Hopkins Bloomberg School of Public Health
MA, University of California, San Diego
BA, University of Rochester (Departmental Honors)
Biography
Ms. Woo is a current doctoral student in at the Tulane School of Public Health and Tropical Medicine in the Health Policy and Management Department, working in reproductive, maternal, and neonatal health in both low and middle income countries and the United States. 
Past projects include primary data collection, management, and analysis of costing data for the final evaluation of a ten-year ten site international development project in Sub-Saharan Africa, building predictive models to estimate maternal and neonatal outcomes for midwife training programs in Ethiopia and Myanmar, qualitative analysis of data from obstetric health workers at public hospitals in Addis Ababa, Ethiopia to understand patient provider communication and adverse obstetric outcomes resulting in article publication, literature review and manuscript development on mobilizing community health workers to increase polio vaccination rates, and data analysis and predictive model building for the evaluation of a maternal-child health nurtition initiative based in rural Ethiopia. 
Her current projects include a state-wide epidemiological study of severe maternal morbidity and pregnancy-associated death in Montana for which she is authoring reports on the findings for both state officials and health professionals, and the evaluation of a maternal health project targeting first-time mothers and their male partners by nursing students who are trained to deliver family planning, maternal, and neonatal health packages in Kinshasa, DRC.  
Technical skills with Stata, R, SPSS, QGIS, ArcGIS
Professional In-Field experience: Kenya, Rwanda, Ethiopia, Senegal
Languages: English (native), French
Research Areas
Reproductive, maternal, and neonatal health in low and middle income countries, maternal health in the United States, health systems strengthening, indicator measurement 
Honors & Awards
Albert Lapage Center for Entrepreneurship and Innovation: Count the Costs Research Grant
Health Policy and Management Doctoral Scholarship  Delta Omega Public Health Honor Society- Alpha Chapter Health Systems Program Student Award  Global Health Established Field Placement Award  Edmund G. Brown Sr. Fellowship  Dean's Scholarship
Publications
Creanga AA, Woo M, Seifu Estifanos A, Feleke H, Woldesenbet D, Kebede E, Oguntade H, Liu L, Gebremariam MY. Qualitative assessment of patient-provider communication and provider reporting on misclassification of stillbirths and early neonatal deaths in Ethiopia. Minerva Ginecol. 2020 Jun;72(3):138-148. doi: 10.23736/S0026-4784.20.04549-9. PMID: 33000614.
Glover A, Holman C, Katalenich B, McKay K, Smith NK, and Woo M. Maternal Health in Montana. Montana: Department of Public Health and Human Services; 2021. 34 p. Report No.: 1.
Courses
Teaching Assistant- 6070 Health Systems, Policy, and Management, Fall 2019, Spring, Summer, Fall 2020, Spring 2021, Spring 2022, Fall 2022