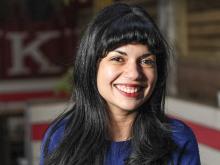 Tuesday, April 12, 2022 - 12:00pm
Join us for  "Food, migration, and health among Latin American communities: Research overview and next steps, presented by Dr. Melissa Fuster, Associate Professor.
Tue 4/12, noon-1pm
Monday, April 4, 2022 - 12:00pm
Please join us for the seminar, Examining the Relationship Between Sleep and Diet in the Bogalusa Heart Study, presented by Kaitlin Storck Potts, MPH, Doctoral Candidate, Department of Epidemiology, Tulane University School of Public Health and Tropical Medicine.
Monday, April 4, 2022, Noon to 1 p.m.
Tidewater Room 1201
For additional information please contact:
Therese Carter at (504)988-6809 or tcarter1@tulane.edu
Friday, April 8, 2022 - 9:00am
DTM Seminar Series: "Improved Vaccines and Diagnostics for Pediatric Pneumonia" presented by Dr.  Jay K. Kolls, Professor (TU) at 9:00-10:00 a.m. in Tidewater bldg. Rm 1210.
Pneumonia is leading of killer of children under age 5 in the world. Our research program is focused on improving mucosal vaccines targeting the respiratory tract as well as improving diagnostics of underdiagnosed etiologies of pediatric pneumonia.
Monday, April 4, 2022 - 4:00pm
Join us for the Tulane Personalized Health Institute (TPHI) Seminar Series: Application of dietary biomarkers in nutritional research: from nutritional epidemiology to precision nutrition.
Speaker: Dr. Qi Sun, MD, Sc.D. Associate Professor, Department of Nutrition and Epidemiology, Harvard University
Time: Apr 4, 2022 04:00-5:00 PM Central Time (US and Canada)
Join Zoom Meeting:
Monday, April 11, 2022 - 12:00pm
Please join us Monday April 11th from 12:00 - 1:00pm in the Diboll Auditorium for a school-wide seminar presented by Dr. David Gaus on understanding local power dynamics in north-south global health collaborations. Dr. Gaus is an accomplished alumnus of both the SPHTM and School of Medicine (combined MD/MPH program, 1992), and his life and career are profiled in a book called "Long Road from Quito" that was published in 2019. Dr. Gaus has received many humanitarian awards and awards for social entrepreneurship.
Friday, April 15, 2022 - 8:00am
The 2022 EEE Virtual Alzheimer's Summit will be presented by HC3D, a local community organization dedicated to making life better for caregivers. This is a unique educational opportunity to learn about evidence-based knowledge and solutions on brain health and Alzheimer's treatment, prevention, and care, featuring speakers from Tulane's schools of Public Health, Medicine, Science & Engineering, and Goldring Center and from universities and community organizations across the South. 
Presented Virtually
Students - $25
Monday, March 21, 2022 - 12:00pm
EPID Seminar: Social Epidemiology of Systemic Lupus Erythematosus and Mechanisms of Disease Progression in Black Women, presented by Connor Martz, M.S., Doctoral Candidate, Human Development and Family Science, Auburn University, Research Fellow, Tulane University School of Public Health and Tropical Medicine  
12:00–1:00pm, Room 1201
For additional information please contact Therese Carter at (504)988-6809 or tcarter1@tulane.edu
Friday, February 18, 2022 - 9:00am
DTM Seminar Series: "Interdisciplinary research in a biodiversity hotspot: opportunities for tropical medicine students and faculty" presented by Dr. Jordan Karubian, Professor (TU) 9:00-10:00 a.m. via Zoom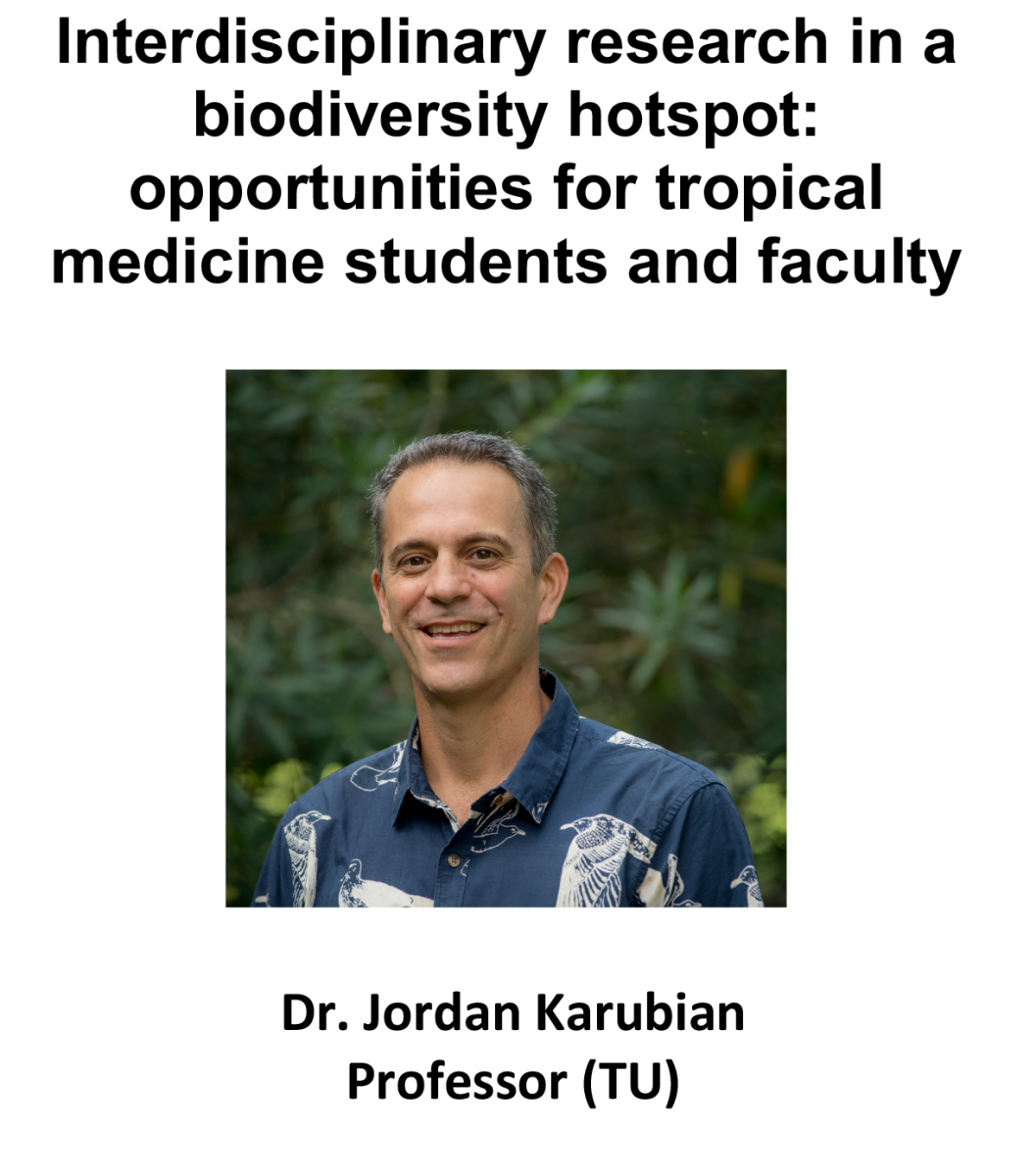 Pages