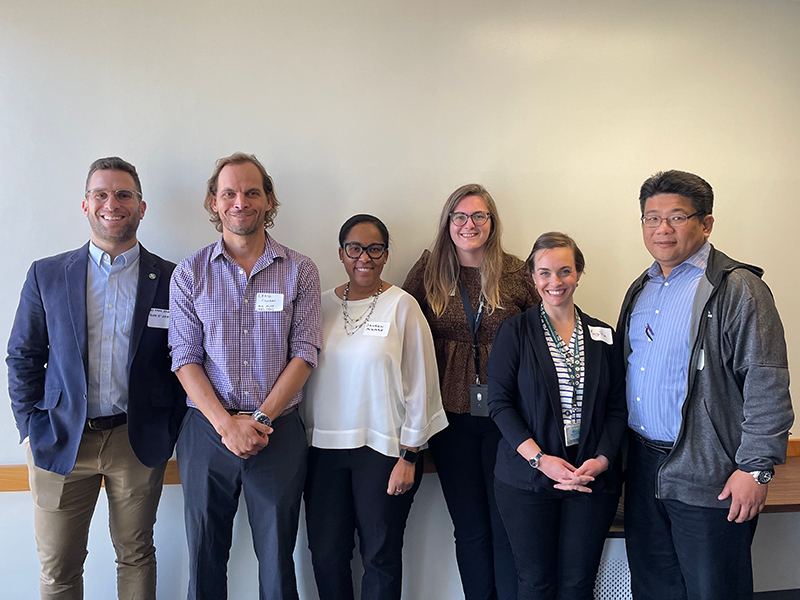 Organized in 1997, the SPHTM Alumni Association plays an active role in the school and in the lives of alumni and current students. Some of the association's regular activities include:
Speaker's Bureau events in the Fall and Spring semesters
Networking events among alumni as well as those that bring alumni and students together
Fundraising to support the Alumni Association Scholarship
Mentoring among alumni and with graduating students
SPHTM Alumni Chapters
An active LinkedIn Group
The association board meets in person at least twice a year with active planning and communications taking place via email and conference calls throughout the year.
Have ideas? Please contact Margo Price.
Alumni Association Board
Phil Krause-Schmidt, MHA
Craig Conard, MD, MPH
Janeen Azare, PhD, MSPH
Meredith McInturff, MPH
Tung-Sung Tseng, DrPH


Verna Aucoin, ex officio
Thomas A. LaVeist, PhD, ex-officio
Margo Price, ex officio
Meet your Alumni Board Executive Committee.
Emeritus Alumni Board
Nicole A. Boyer, JD, MSPH
Apryl R. Brown, MD, MPH
Lisanne F. Brown, PhD
Ann H. Byerly, MPH
Bernard H. Eichold II, MD, DrPH
Janet Guptill Geidel, MPH
Elisabeth A. Gleckler, DrPH
Penny Jessop, MPH
Sally T. Knight, DrPH
Tonette Krousel-Wood, MD, MSPH
F. Brobson Lutz, MD, MPH
David J. Nimke, DrPH, MPH
Madeline R. Vann, MPH
C. Alison Walker, MPH