Expanding family planning options in the DRC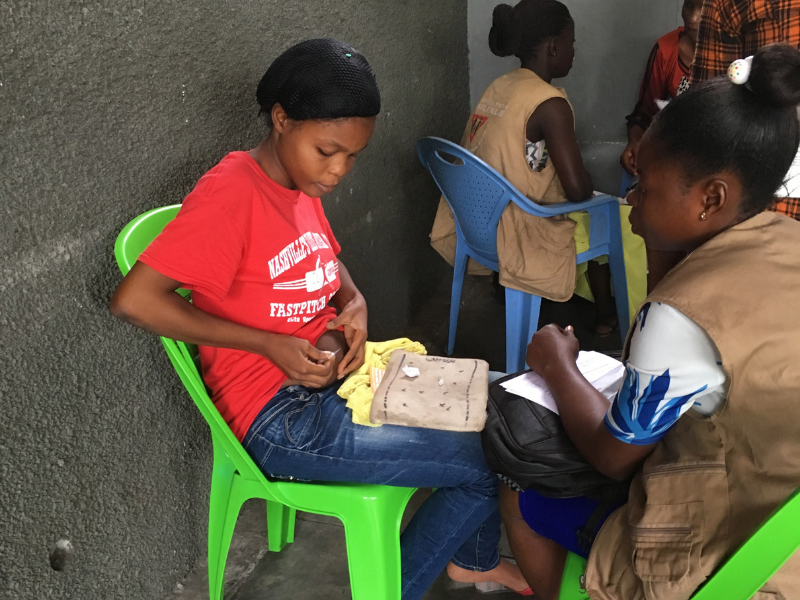 A young woman gets counseling on an injectable contraceptive in Kinshasa, DRC.
Dr. Julie Hernandez has received $250K grant from the Clinton Health Access Initiative (CHAI) Catalytic Opportunity Fund (COF) to conduct research in Kinshasa that will support policy changes regarding the capacity of informal drugstores to provide support for users of the injectable contraceptive DMPA-SC. DMPA-SC, while growing in popularity in Sub-Saharan Africa, is often discontinued in the Democratic Republic of Congo (DRC) because women do not have a convenient way to resupply. Making new doses and counseling resources available at neighborhood drugstores would greatly expand access to DMPA-SC for women and girls living in DRC. 
The objective of the study, which includes monitoring a cohort of DMPA-SC users as well as a Mystery Client component to measure counseling quality, is to assess the capacity of drugstore operators to provide reliable services to DMPA-SC users, particularly self-injectors, in Kinshasa. The evidence produced will be shared with Pathfinder, a global reproductive health non-profit that leads advocacy efforts for policy change in the DRC. 
Doctoral student Kate LaNasa Schulze is closely involved in the research, along with Dr. Tesky Koba, a Kinshasa School of Public Health graduate who has been leading family planning studies in the DRC with Tulane for several years. Hernandez is part of a team of researchers who have been partnering with local organizations and public health practitioners on family planning efforts in the country over the past decade.