Patricia Kissinger, BSN, PhD, MPH
Associate Dean for Faculty Affairs and Development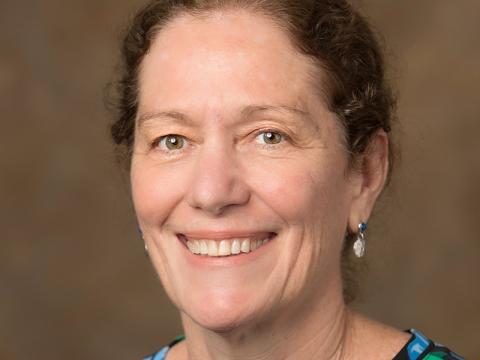 Education & Affiliations
PhD, Epidemiology, Tulane University
MPH, Tulane University
BS, Nursing, Marquette University
Biography
Dr. Patricia Kissinger is an infectious disease epidemiologist and Associate Dean of Faculty Affairs and Development. She has worked both nationally and internationally for over three decades in the field of HIV, sexually transmitted diseases, and women's reproductive health in Africa, Haiti, and the US. Dr. Kissinger focuses on the dynamics of STI/HIV transmission, particularly among vulnerable populations, examining issues of HIV/STI partner notification, expedited partner treatment, sexual networks, substance abuse, pregnancy prevention, and repeat STIs, and more recently COVID-19. She has been the PI on dozens of National Institute of Health (NIH), Centers for Disease Control and Prevention (CDC), and other externally funded research grants and has published extensively and written numerous book chapters. Dr. Kissinger is also on the Associate Editor the Journal Sex Trans Dis, has served as a member of the NIH College of Reviewers, as an expert consultant for CDC for policy and the STI Treatment Guidelines and as a member of the National Academies of Sciences, Engineering, and Medicine's Committee on Prevention and Control of Sexually Transmitted Diseases in the United States.
Research Areas
Sexually transmitted Diseases and HIV
Reproductive Health
Substance Use
COVID-19
Honors & Awards
Recent Awards
2021: Student/Trainee Research Mentoring Award
2020: Excellence in Research – Tulane University Synergy Event
2019: American Sexually Transmitted Disease Association Career Achievement Award.
2018 CDC STD Prevention Conference Honorable Mention
2010-2011 Student Government Association Dean E. Elaine Boston Award - Outstanding Commitment to Student
2006: NCHHSTP Excellence in Innovation Award for work in Expedited Partner Therapy
2004-2005: Tulane University HSC Leading New Research Award
NIH College of Reviewers
Delta Omega Honor Society
Marquette University Alumni Association Community Service Award
Courses
EPID 7210 Epidemiology of HIV/STI