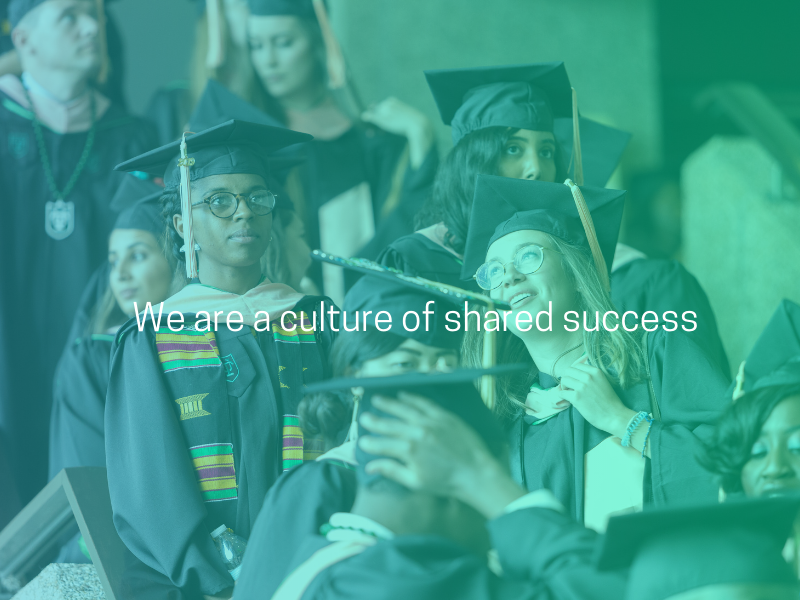 If the mission and values define what and how the Tulane School of Public Health and Tropical Medicine (SPHTM) achieves its purpose, the strategic vision drives the inspiration to do so. This is how others see us; this is what we strive to be together. — Dean Thomas LaVeist
Executive Summary
"A culture of shared success" outlines a strategic vision for Tulane SPHTM that is about reclaiming and reinvigorating our legacy as the first school of public health. We believe that this is essential to our continued growth and response to a changing world and profession. 
This plan outlines a series of key strategies and objectives designed to accomplish the following primary goals over the next 5 years:
Strategic Goals
Offer the optimal portfolio of academic programs and curriculum to fulfill our mission and vision.
Establish sustainable structures, functional units and leadership roles to achieve our mission and vision.
Increase outreach and engagement with local, national and worldwide partners.
Foster an inclusive community in which to work and learn that advances diversity in students, staff, and faculty.
Strengthen existing capacities to lead, innovate, collaborate and grow professionally.
Strategic Vision from the Dean 
As the first school of public health founded in the United States, Tulane School of Public Health and Tropical Medicine holds a unique position in the history of public health. SPHTM is one of the most important public health organizations on the globe!
Our legacy is one of path breaking discovery, responsive health professionals, rigorous scholarship, commitment to community health and compassionate, accessible care. We draw on that legacy to inform our vision for the future.
To that end, the vision is an inclusive one in which the mission can be seen in the actions of every individual across the organization. This is because we all know what our purpose is and how we contribute to it. It's because we collaborate and listen, in order to achieve shared goals together.
In this vision, we are responsible stewards of our financial resources. We embrace and reflect on our legacy as a leading school of public health. We are solving vexing public health problems, designing meaningful, impactful educational programs, serving as a dependable partner with organizations and individuals to impact our community here in New Orleans and extending throughout the state and across the globe.
In this strategic vision, the academic departments and organizational structure are aligned to leverage individual strengths and capacities. In this vision individuals are recognized for innovation, collaboration, and contributions to shared goals.
In this vision, SPHTM is considered one of the "top places to work" in New Orleans; and that shows in our confidence and collaborative engagement with others.
In this vision, we are living up to our legacy.
Visualize it. 
— Dean Thomas LaVeist