Jeffery J. Waddy, DrPH, MSED, MCHES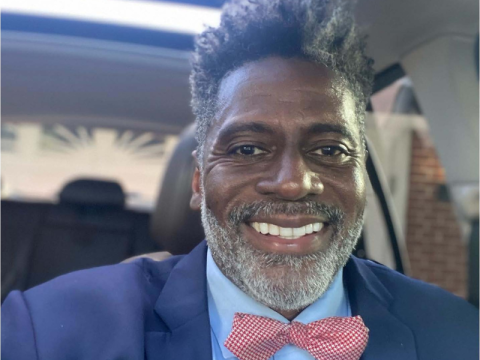 Education & Affiliations
DrPH – University of Illinois at Chicago
MS. Ed. – Southern Illinois at Carbondale
BS – Albany State University
Biography
Jeffery J. Waddie graduated from Albany State College in 1998 with a bachelor's degree in biology/chemistry. While pursuing his undergraduate studies, Jeff was a participant in the Multidisciplinary International Research Training (MIRT) grant. This opportunity presented Jeff with the ability to perform scholarly research at the Max Delbruck Center for Molecular Medicine in Berlin, Germany. His project involved genetic mapping using Southern Blotting methods. Mr. Waddy also took advantage of leadership activities becoming the Student Government President and being active in Greek life. Prior to joining the master's degree program at Southern Illinois University, Jeff worked for J Leek & Associates as a microbiology technician, performing quality controls for organizations such as Cagle, Jiffy, Proctor & Gamble and small farms in Southwest Georgia. After working for J Leek, he entered a master's degree program at Southern Illinois University- Carbondale in the department of Health Education/ Community Health. While pursuing his master's degree, Jeff worked for the Egyptian Area Agencies on Aging (EAAA). In this role, Jeff was responsible for data collection and analysis for all the services offered by EAAA. EAAA was founded in 1978; helps people in Southern Illinois remain independent. As a nonprofit agency, it serves the southernmost thirteen counties in Illinois. People served include anyone age 60 and older, their caregivers, people raising the children of their relatives, people with disabilities, volunteers, and veterans. Jeff also worked for Brehm Preparatory School (for learning differences) and the Delta Center (mental health agency in Cairo, IL).
After completing his master's degree in Health Education/Gerontology certification, Jeff relocated to the Chicagoland Area for a job with The Metropolitan Chicago Healthcare Council (MCHC). MCHC is composed of more than 140 hospitals and health care organizations in the Chicago metropolitan area, founded in 1935. In this role as Executive Director of the non-profit division, Gilead Outreach and Referral Center, Jeff collected, analyzed and reported on Illinois' uninsured and underinsured populations. During this time, Jeff joined the DrPH degree program at the University of Illinois at Chicago's School of Public Health. Soon after, Jeff joined South Suburban College as Dean of Allied Health. Jeff has been a member of administration for South Suburban College for approximately15 years. In 2017, Dr. Waddy completed all degree requirements for the DrPH degree. His area of focus was public health workforce development. His dissertation title was "An Action Research Approach to Expand the Roles of Community Health Workers in Illinois." His dissertation provided opportunities to develop curriculum, make formal presentation to employers, make policy regarding CHW training, build coalitions centered around a shared vision and serve on a statewide advisory board appointed by Governor Quinn.
Dr. Waddy is a resident of South Holland, IL, married to his beauty wife of 15 years – Yashica Waddy. He is father to two beautiful daughters Yesenia Waddy and Yesmeen Waddy. Dr. Waddy is an active member of his community by serving on a number of community boards - Family Christian Health Center Board of Directors, Roseland Hospital's Board of Directors, and AgeOptions Board of Directors. His favorite quote is "If there is no struggle, there is no progress"-Frederick Douglass.
Research Areas
Community Health
Health Systems Management
Health Policy
Health Education
Publications
Please visit Dr. Waddy's publications at his NCBI link. 
Courses
SPHL 6080 Design Strategies for Public Health Programs