Harold W. Neighbors, PhD
Senior Advisor for public health research and training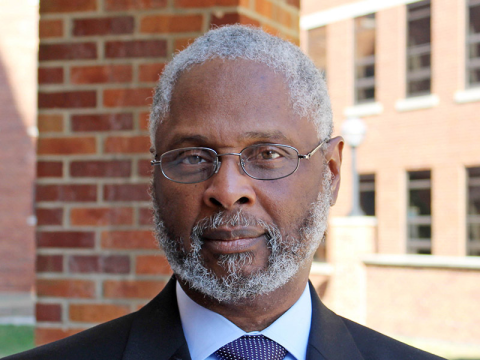 Education & Affiliations
PhD, Social and Community Psychology, University of Michigan, Ann Arbor
BA, Psychology, Haverford College, Pennsylvania
Biography
For the past 35 years, I have dedicated my career to investigating health behavior among African Americans with an emphasis on racial disparities in depression, diabetes, and oral health. I specialize in the development of methodological procedures that result in the successful recruitment of difficult-to-reach population groups (i.e., prison residents, psychiatric inpatients, low-income groups of color, and men). I maintain an active NIH-based research funding portfolio. For example, I was formerly PI on a four-year, six-site R01 study of racial differences in the psychiatric diagnosis of mood disorder. I was PI, a four-city investigation of barriers to help-seeking for depression among adult African American males. , I recently completed an R21 focused a community-based diabetes self-management intervention (1R21NR015589) that reduced significantly, the average HbA1c in 33 adult Black men diagnosed with Type 2 diabetes. 
Over the past 34 years, I have mentored numerous doctoral, post-doctoral, and early career professionals. The majority of my former mentees are now working in key positions in academia, private foundations, and governmental research. In my role as Program Director of the NIH-funded (R25) Research Education Program, Promoting Ethnic Diversity in Public Health Research, which survived four competing renewals since the initial funding in 2000, I have supported (financially), mentored, and helped to graduate well over 45 students of color. In addition to doctoral students, I have mentored many early-career scholars. In short, I am committed deeply and passionately to mentoring at all levels. To that end, I offer below (see "Selected Mentees" in the Vitae) a few of my current and former students who would be happy to comment upon my approach to academic mentoring. Since moving to Michigan State University, and laying a foundation for public health within medicine, I turned my attention to the transdisciplinary mission of building a bridge between medicine and public health by working with medical students to expand their perspective on patient care to include the broader sociopolitical context of public health and health policy, with an emphasis on racial disparities (in treatment and health status) and social determinants of health. 
For the last three years I have been building a bridge between public health and medicine. This is because of my commitment to trans-disciplinary work and because of my observation that even though these two professions are, in many respects, miles apart, they belong much closer together. I am often disappointed by the anti-medical bias exhibited by some of my public health colleagues. To build my medicine-public health "bridge," I have chosen to focus initially on medical undergraduates at the Michigan State University College of Human Medicine to broaden their perspectives on the practice of medicine to include a critical examination of the skills needed to address unequal treatment, population health disparities, and social determinants. This research program is titled Research to Reduce Disparities in Disease (1R25HL140319). Research to Reduce Disparities in Disease (R2D2) develops the research skills of medical students to conduct the transdisciplinary research necessary to bridge the boundary between medicine and public health. While medicine and public health are natural allies, professional differences in training and perspectives have led to the false impression that public health only works "upstream" on prevention while physicians work exclusively "downstream" on patient care. R2D2 medical students will bring biology into the community and the community into the clinic. 
Research Areas
Health equity and racial/ethnic health disparities
African American mental health/help-seeking Behavior
Psychiatric epidemiologic research methods
Cultural influences on psychiatric diagnosis (depression)
Men's health (Black male masculinity and depression)
Mobile health interventions for chronic disease self-management
Honors & Awards
2009: Distinguished Diversity Engagement Award for Achievement in Health Disparities and Human Development , National Center for Institutional Diversity University of Michigan
2007: Eugene Feingold Diversity Award School of Public Health University of Michigan
2001: Harold R. Johnson Diversity Service Award Office of the Provost University of Michigan