Danielle L. Broussard, PhD, MPH
Research Assistant Professor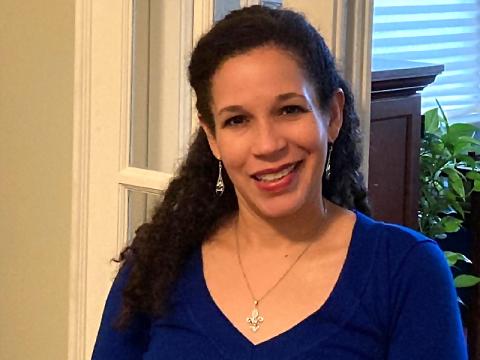 Education & Affiliations
PhD, Epidemiology, University of Miami, Miller School of Medicine, Department of Public Health Sciences
MPH, Epidemiology, Emory University Rollins School of Public Health
BA, Biology/Sociology, Emory University
Biography
Danielle Broussard is an epidemiologist with both research and applied public health experience. Early in her career, she coordinated the Louisiana Pregnancy Risk Assessment Monitoring System within the Louisiana Office of Public Health. After earning her doctoral degree, Dr. Broussard completed a Maternal and Child Public Health Research Fellowship at Tulane University School of Public Health and Tropical Medicine as well as a Council of State and Territorial Epidemiologists Applied Epidemiology Training Fellowship in Maternal and Child Health. She led research and evaluation efforts for a community-based health organization and has held other positions within academic institutions including Tulane where she developed and managed research projects within the Tulane Xavier Center of Excellence in Women's Health from 2001 to 2007. She has also worked as a health research consultant. In these different roles, she led and collaborated on various quantitative and qualitative projects spanning maternal and child health, women's health, and community health. Consistent throughout her work has been a focus on the health and well-being of minority populations, health disparities, and more recently advancing health equity and addressing the social determinants of health.
Research Areas
Maternal and child health
Women's health
Minority health
Health disparities, Health inequities, and the social determinants of health
Honors & Awards
Robert Wood Johnson Foundation National Award for Outstanding Epidemiology Practice in Addressing Racial and Ethnic Disparities, June 2009.
Courses
GCHB 6490: Key Policies and Programs in Maternal and Child Health