Bonnie L. Katalenich, MPH
1440 Canal Street, 22nd Floor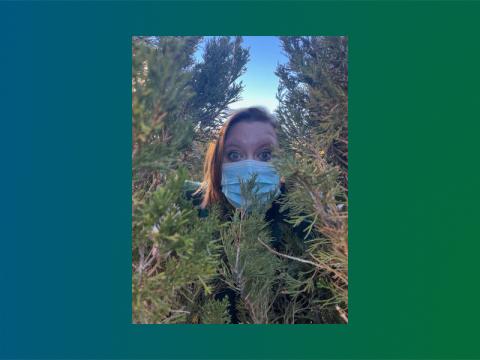 Education & Affiliations
MPH, Epidemiology, School of Public Health and Tropical Medicine, Tulane University
BA, International Relations, James Madison College, Michigan State University
Biography
Bonnie Katalenich is pursing a PhD in Public Health in the Global Community Health and Behavioral Sciences department at Tulane University's School of Public Health and Tropical Medicine. Her goal in pursuing her doctorate is to apply my practical research skills as a coordinator to advanced research methodology. During Ms. Katalenich's doctoral studies, she has completed courses in advanced research and analytical methods, including panel and categorical data analysis, and multilevel modeling methods courses. Her dissertation will utilize Demographic Health Survey data to explore trends in postpartum contraception and use multilevel modeling methods to assess female empowerment measured at the individual and couple level on postpartum contraceptive use.
Research Areas
Maternal Health Reproductive Health Postpartum Contraception
Publications
Thethi TK, Sigel A, Japa S, Katalenich B, Liu S, Nguyen T, Larrazolo J, Syu S, Carefoot E, McDuffie R, Fonseca V.
Racial and sex differences in the polymorphisms of the endocannabinoid receptor genes in obesity.
J Diabetes Complications
.
2020 Nov;
34
(11)
:107682
.
doi: 10.1016/j.jdiacomp.2020.107682.
Epub 2020 Jul 17.
PubMed PMID: 32732136
; PubMed Central PMCID: PMC7508856
.
Bachmann KN, Roumie CL, Wiese AD, Grijalva CG, Buse JB, Bradford R, Zalimeni EO, Knoepp P, Dard S, Morris HL, Donahoo WT, Fanous N, Fonseca V, Katalenich B, Choi S, Louzao D, O'Brien E, Cook MM, Rothman RL, Chakkalakal RJ.
Diabetes medication regimens and patient clinical characteristics in the national patient-centered clinical research network, PCORnet.
Pharmacol Res Perspect
.
2020 Oct;
8
(5)
:e00637
.
doi: 10.1002/prp2.637.
PubMed PMID: 32881317
; PubMed Central PMCID: PMC7507366
.
Courses
SPHL 6020 Foundations in Public Health
Dissertation Info
Postpartum Contraception and Female Empowerment in Sub-Saharan Africa
Committee:
Dr. Katherine Theall (Chair)
Dr. Alessandra Bazzano
Dr. Anastasia Gage
Dr. Joseph Keating