Aneeka Ratnayake, MSPH
Data Manager, COMPASS Study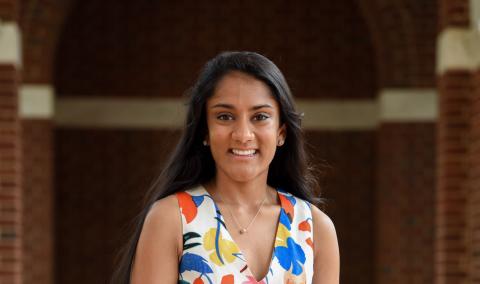 Education & Affiliations
MSPH, Social and Behavioral Interventions, Johns Hopkins University Bloomberg School of Public Health
BA, Public Health Studies, Johns Hopkins University
Biography
Aneeka is a PhD student at Tulane University, studying infectious disease epidemiology.  Prior to moving to New Orleans, she completed her Master of Science in Public Health degree at Johns Hopkins University in Baltimore. While at Hopkins, Aneeka worked on various projects related to HIV risks and outcomes, among different populations. More broadly, Aneeka has worked in public health domestically and internationally, and taken on projects in several different areas, ranging from infectious diseases to nutrition. She is currently working on study related to COVID-19 prevalence among individuals in the greater New Orleans area. Outside of her program, she is an advisor to EndsideOut, Inc, a non-profit in Baltimore MD focused on reducing the burden of obesity. In her free time, she enjoys staying active, and is both a certified ski instructor and certified personal trainer. 
Research Areas
Sexually Transmitted Infections, HIV, COVID-19
Publications
Maulsby CH, Ratnayake A, Hesson D, Mugavero MJ, Latkin CA. A Scoping Review of Employment and HIV. AIDS Behav. 2020 Oct;24(10):2942-2955. doi: 10.1007/s10461-020-02845-x. PMID: 32246357; PMCID: PMC7716244.